Watering systems
Rain, reinvented by Kärcher. Kärcher's extensive range of watering equipment will bring a smile to the faces of garden lovers everywhere. Pumps and watering products designed to work in perfect unison allow you to work responsibly with your natural resources. This ensures that precious water is used in the most effective and economical way. To ensure that you can take maximum pleasure from the natural beauty of your garden, Kärcher provides maximum-efficiency nozzles, spray guns, sprinklers, hoses, water timers, pumps, hose connection systems and storage systems. Whichever Kärcher product you use, you know you have made the right choice.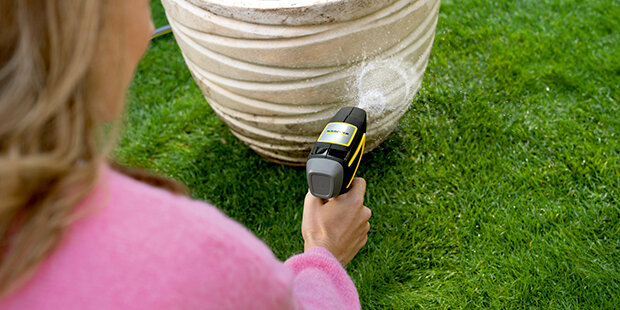 Right on target: Kärcher garden nozzles and spray lances have an ergonomic design and are extremely easy to use. You can adjust the spraying pattern to suit your needs.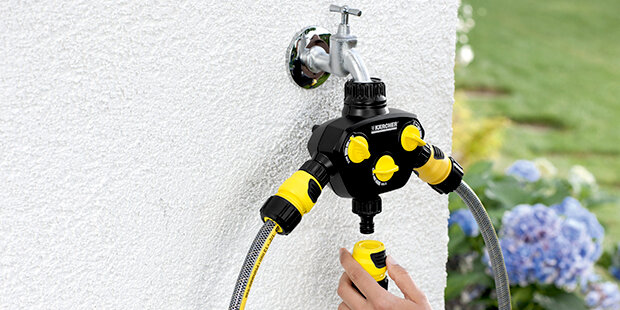 Connecting, (de)coupling and repairing: the Kärcher range offers compatible connectors for all available click systems and common hose diameters.
Always tidy, always ready to use: With the Kärcher hose trolleys and hose reels watering the entire garden is done quickly and simply.