Cordless electric brooms
Accidents happen. Cleaning them up is as easy as child's play. Be prepared for anything with the new Kärcher KB5 Electric Broom. This rechargeable electric broom is lightweight and easy-to-use for effortless everyday cleaning. The KB5 picks up dirt, debris, pet hair and crumbs in seconds on both carpets and hard floors.
Fast and lightweight
We all know the problem: as soon as you have finished vacuuming, there are crumbs on the floor again. The cordless sweeper from Kärcher is ideal for keeping on top of your cleaning – without having to get the vacuum cleaner out again. Thanks to its compact and modern design, the cordless electric broom can be stored wherever it is needed and is always ready to use.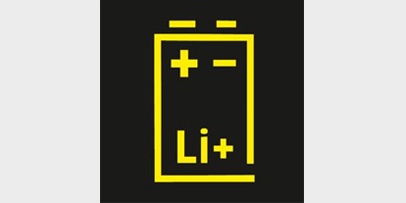 Always ready for use: The KB5's lithium-ion battery technology means it can run for up to 30 minutes on hard floors.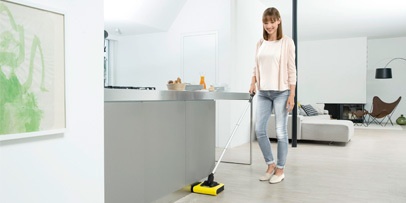 Perfect for the little things: The KB5 is small, manoeuvrable and always ready to use – ideal for all floor types in the home.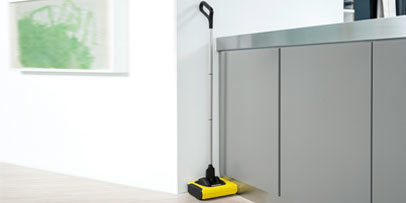 The KB5 tucks away in a closet or corner, making it easy to charge and store.
Extraordinary cleaning performance in a compact design.
With thanks to the movable sweeping edge, optimal dirt guidance and special cleaning brush, the dirt is transported efficiently into the waste container without residue and dust dispersion. This innovative adaptive cleaning system enables the Kärcher electric sweeper to give you brilliant cleaning results.
Endless application possibilities
The new Kärcher Cordless Sweeper steps in to clean up any everyday mishaps, large or small – to remove pet hair or clean up any crumbs left after eating, for example. The KB5 can be used to clean carpets and all hard floors.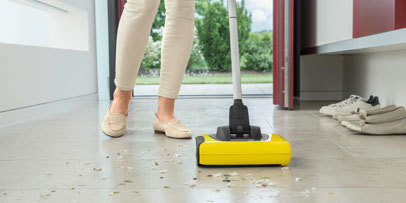 Thorough cleaning: Dirt is swept away, not just moved around.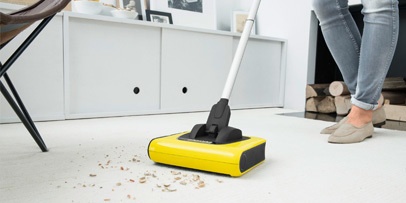 Ideal for carpet cleaning: The brush reaches deep in between the fibres, leaving no dirt behind.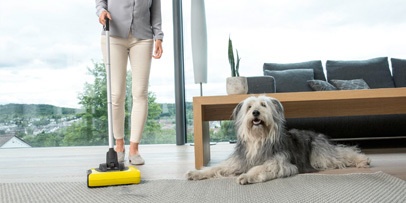 Perfect for pet owners: Every last strand of pet hair is picked up, no matter how long the hair is.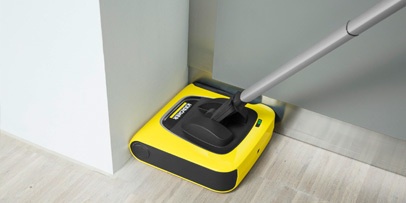 The cordless sweeper effortlessly removes dirt from corners and edges.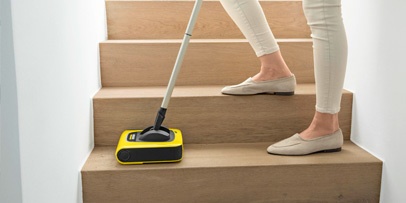 Convenient to use even in small spaces, such as on stairs.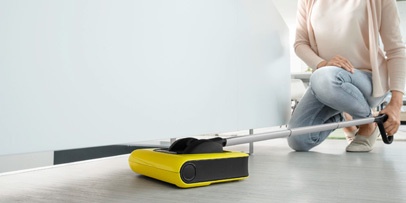 Even hard-to-clean areas such as the spaces under dressers and sofas aren't a problem.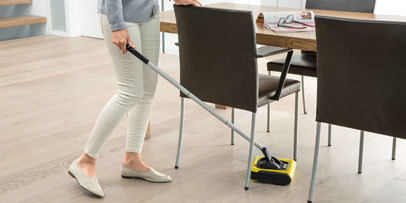 Easy manoeuvring around objects such as chair legs.