High-pressure cleaners
Unbeatable versatility – high-pressure cleaning with Kärcher Kärcher invented the high-pressure cleaner in 1950 and has been refining the principle of high-pressure cleaning ever since. Greater cleaning performance with less consumption. Longer service life with shorter cleaning times. As a world market leader, Kärcher offers a range of products that leaves nothing to be desired in terms of technical refinement and versatility – operating with heated or unheated water, powered by electric motors or internal combustion engines, mobile or stationary. Find out about the different areas of use here.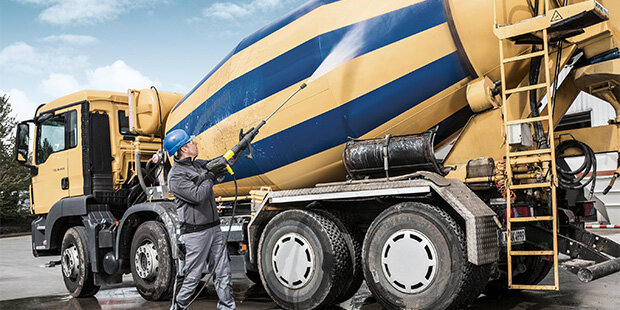 Clean machines, vehicles and buildings daily: with pressure and a high flow rate, cold water high-pressure cleaners can also remove stubborn dirt. Ideal for large surface areas.
With hot water, high-pressure cleaners clean even better with the same amount of pressure, Kärcher machines impress with the highest level of usage comfort and the most up-to-date technology.