Kärcher as an employer
At Kärcher we focus on people. Our founder Alfred Kärcher strongly believed that the company had a special responsibility towards its employees because they were the people who made us successful. This is something we still believe in today and we thus place great value on providing a working environment which allows you to exploit your full potential.

Be the difference.
WHAT MAKES KÄRCHER SO SPECIAL AS AN EMPLOYER?
A respectful, performance-oriented culture which inspires, challenges and develops employees is the basis of our company's success.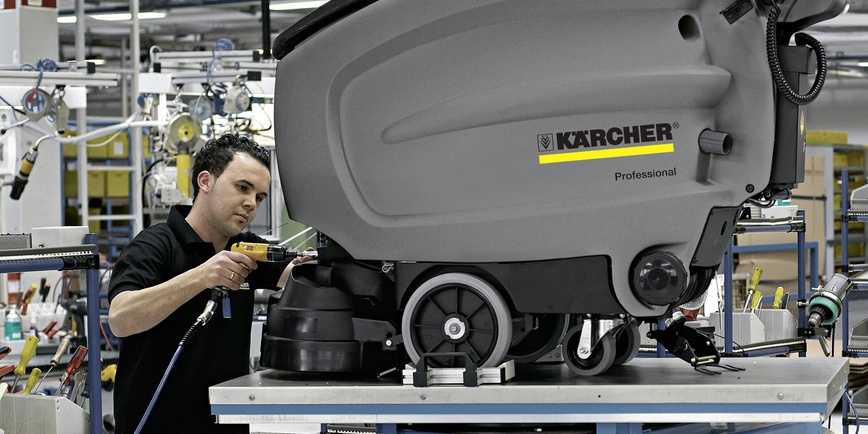 A HIGH DEGREE OF IDENTIFICATION.
Kärcher is the world's leading company in cleaning technology. Everything we do is guided by a sustainable, people-centred corporate philosophy. Our primary goal is to generate added value for our customers, employees and the company. To achieve this, we must deliver top performance in all areas of the company. A responsibility which we take very seriously. So it comes as no surprise that our workforce strongly identifies with the Kärcher brand.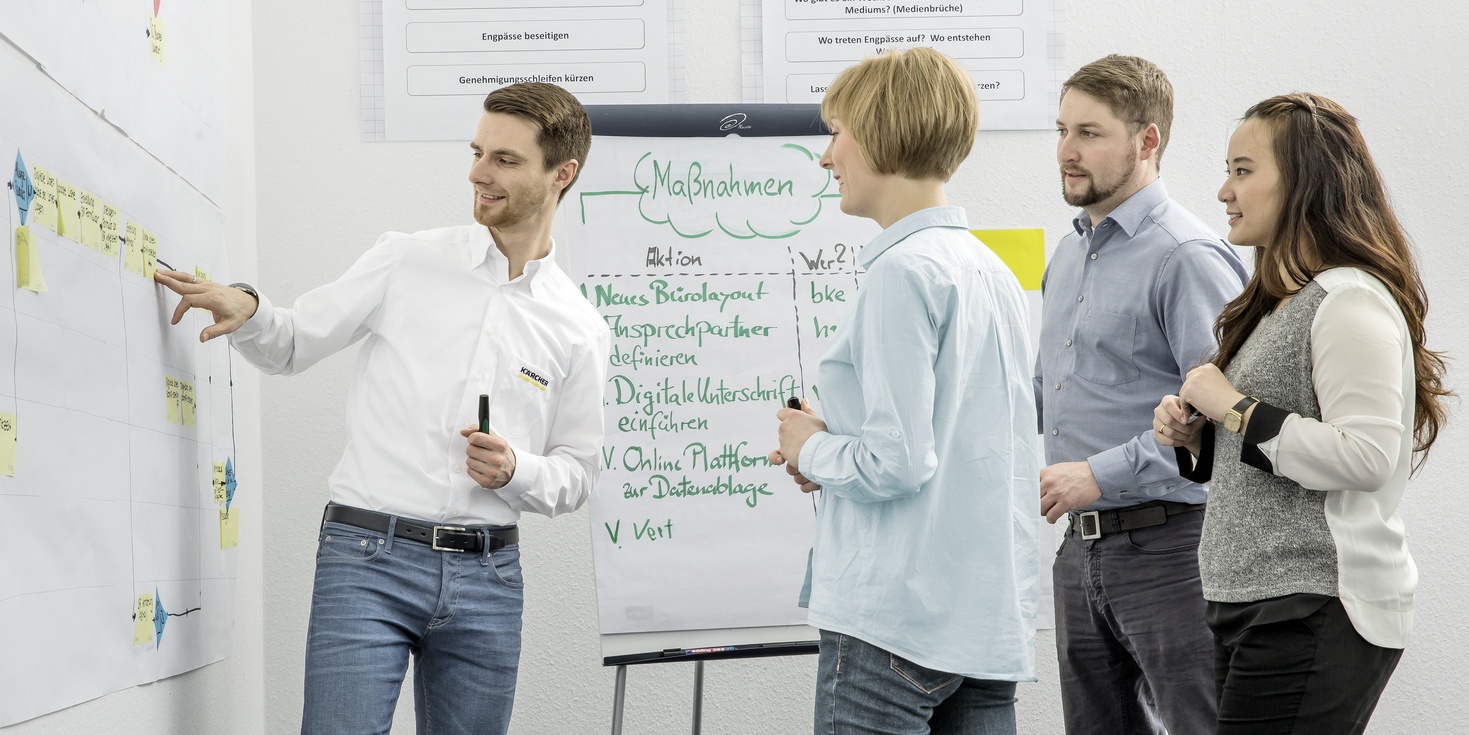 ATTRACTIVE TASKS.
Kärcher offers interesting and varied work. The employees who carry out this work are offered training and development courses to ensure that they receive optimum support. The company's international character also provides the opportunity to work abroad, while Kärcher's success and the special sense of responsibility a family business feels for its workforce guarantee a high degree of job security.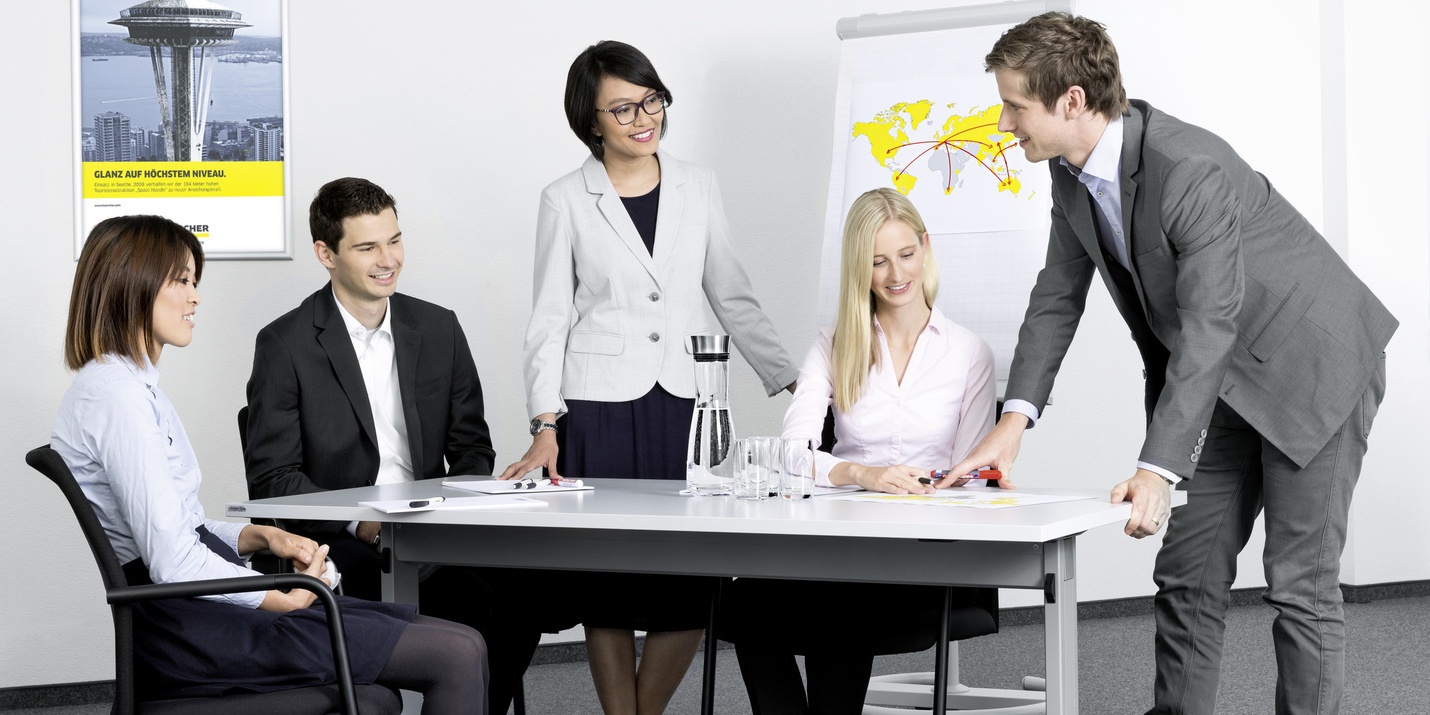 A WORKING PARTNERSHIP.
Mutual respect and appreciation make for a collaborative atmosphere at Kärcher. We foster a cooperative leadership style and open communication, which provides the basis for your career and our global success.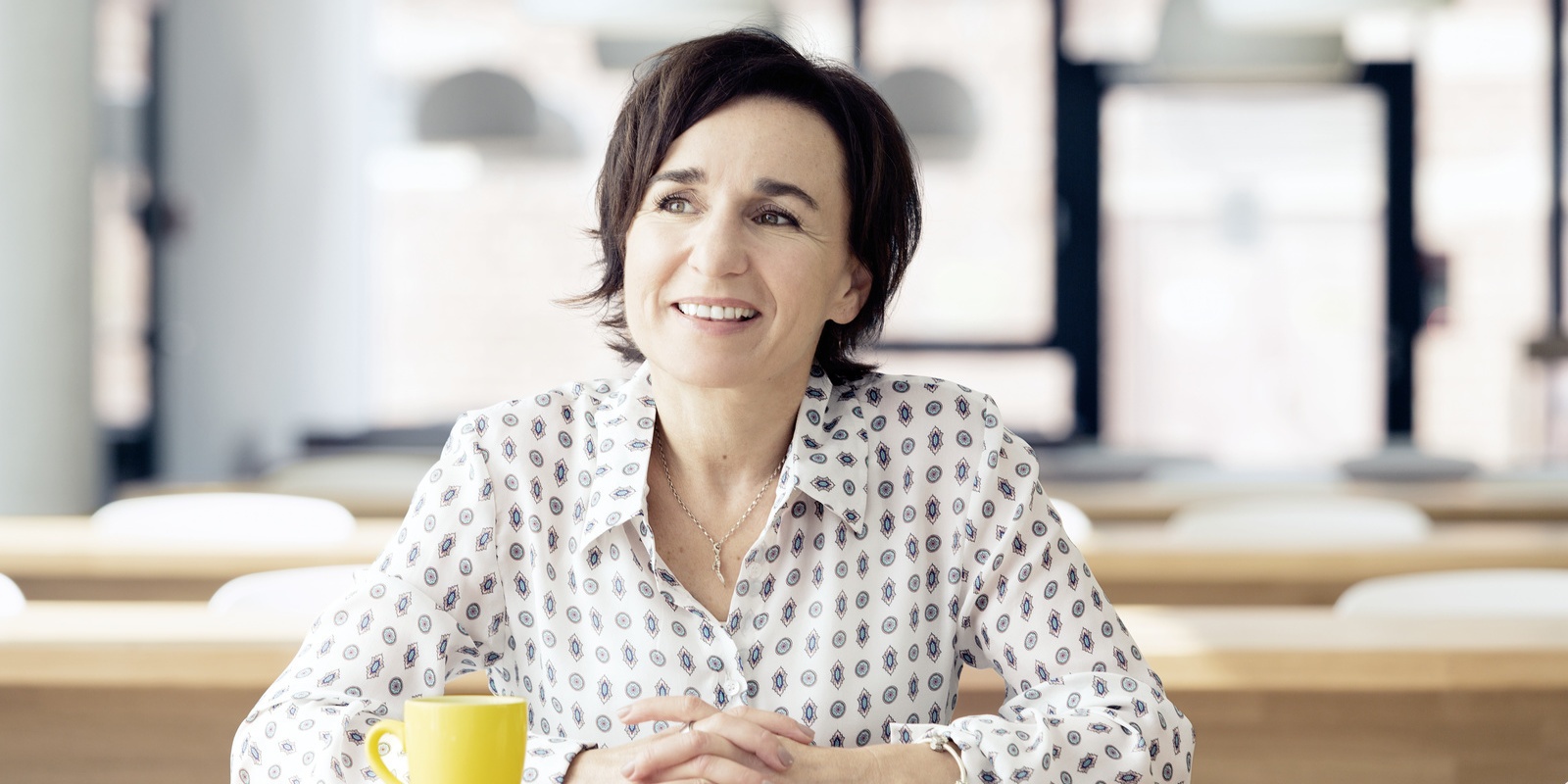 ACHIEVING A WORK-LIFE BALANCE.
We offer a wide range of measures and programmes designed to help our employees achieve a good work-life balance. As a family-owned company and responsibly minded employer we not only promote our staff's professional development but also function as a dependable partner for all family and personal issues.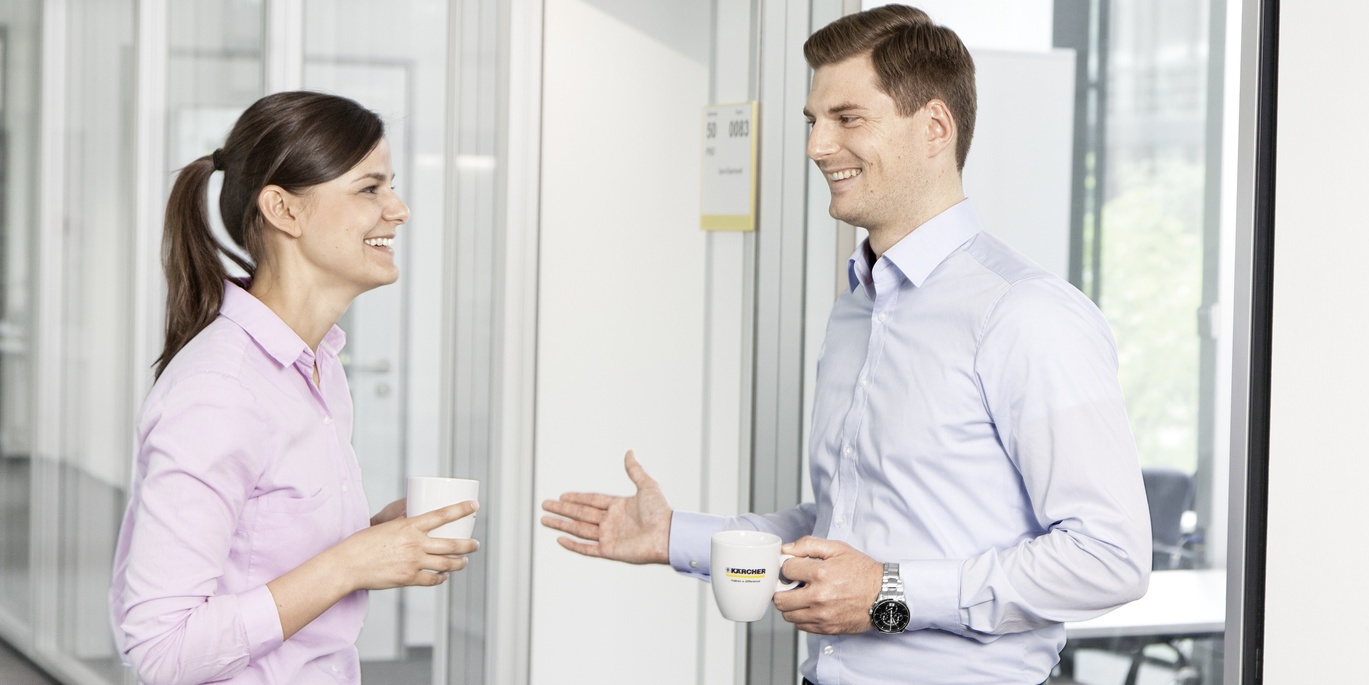 EMPOWERMENT AND AUTONOMY.
We expect and encourage independent thinking and action. At Kärcher everyone can contribute their individual strengths to the company's success. This provides the ideal environment for self-initiative combined with passionate curiosity to flourish.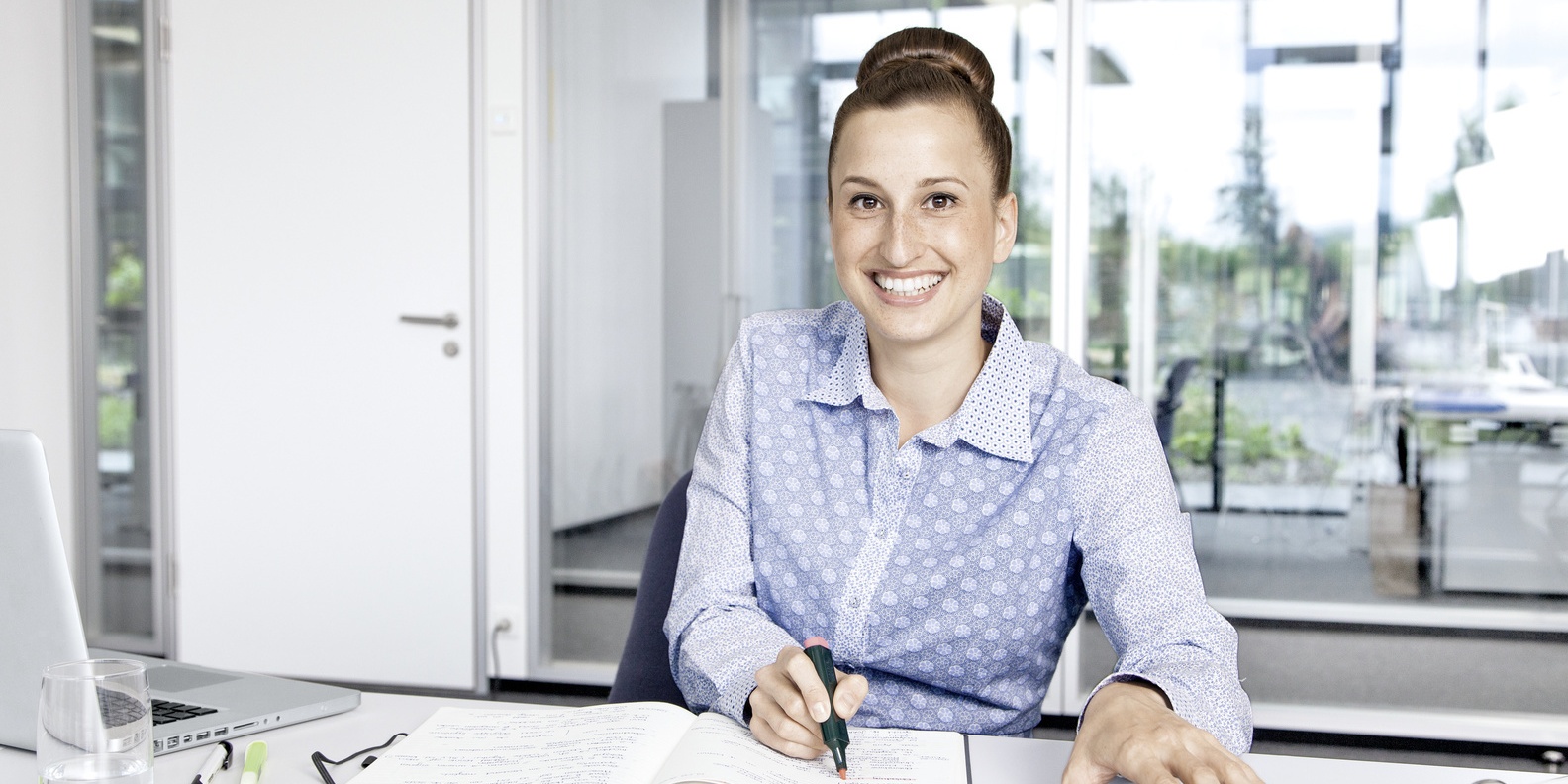 EXCELLENT DEVELOPMENT OPPORTUNITIES.
Kärcher invests in the qualification and further training of its employees. This is best illustrated by our new development programme, GROW@KÄRCHER. Across all functions, departments and sites, we encourage our staff to also grow personally as the company grows. We promote personal career development by supporting independent learning with personalized content and offerings.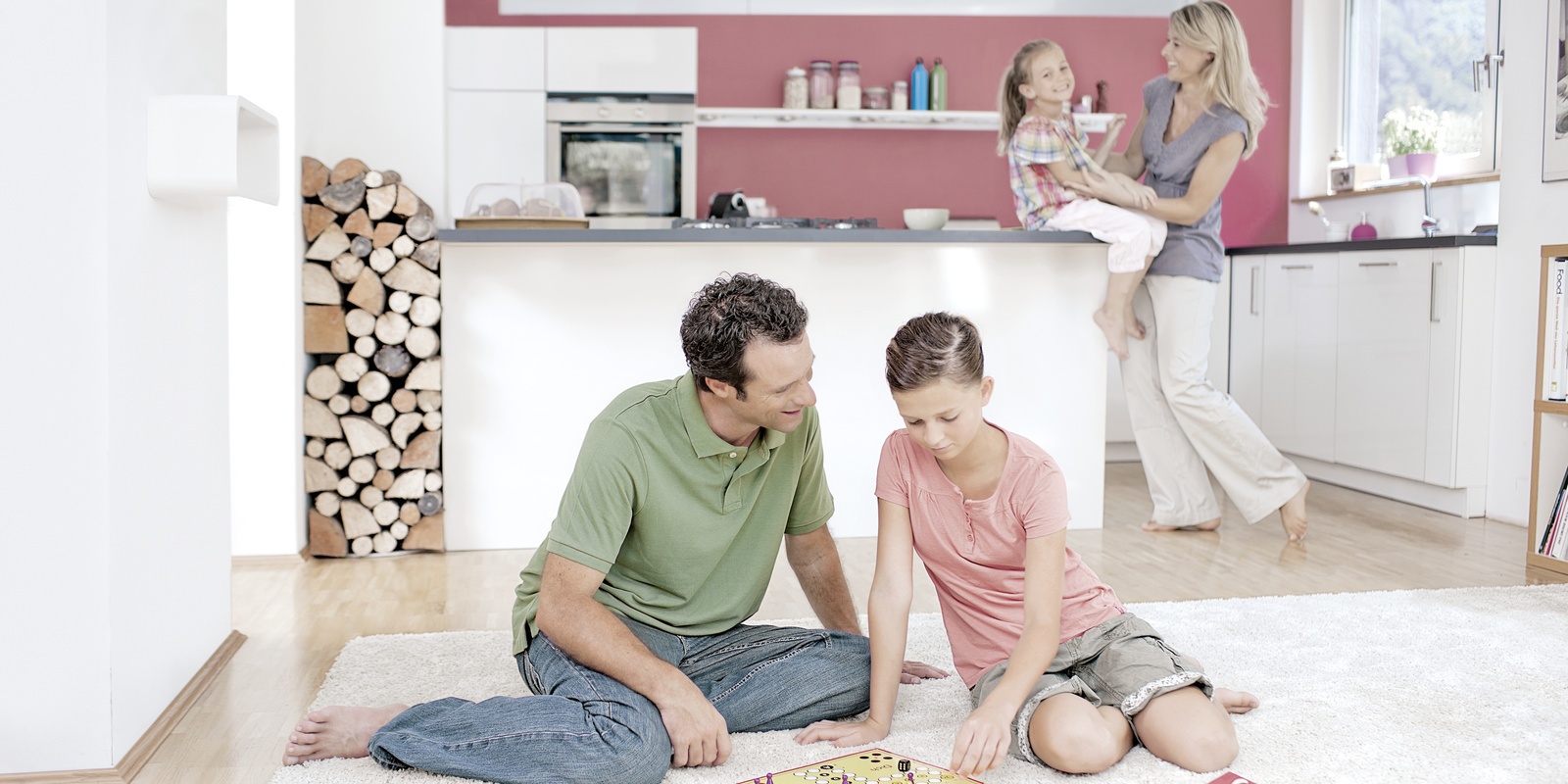 CORPORATE SOCIAL RESPONSIBILITY.
As a family-owned company we believe in responsibility. Our business model is based on respect and sustainability – with regard to people, society and the environment. Both our products and our manufacturing processes meet the highest standards. And as a socially responsible employer we will support your professional development.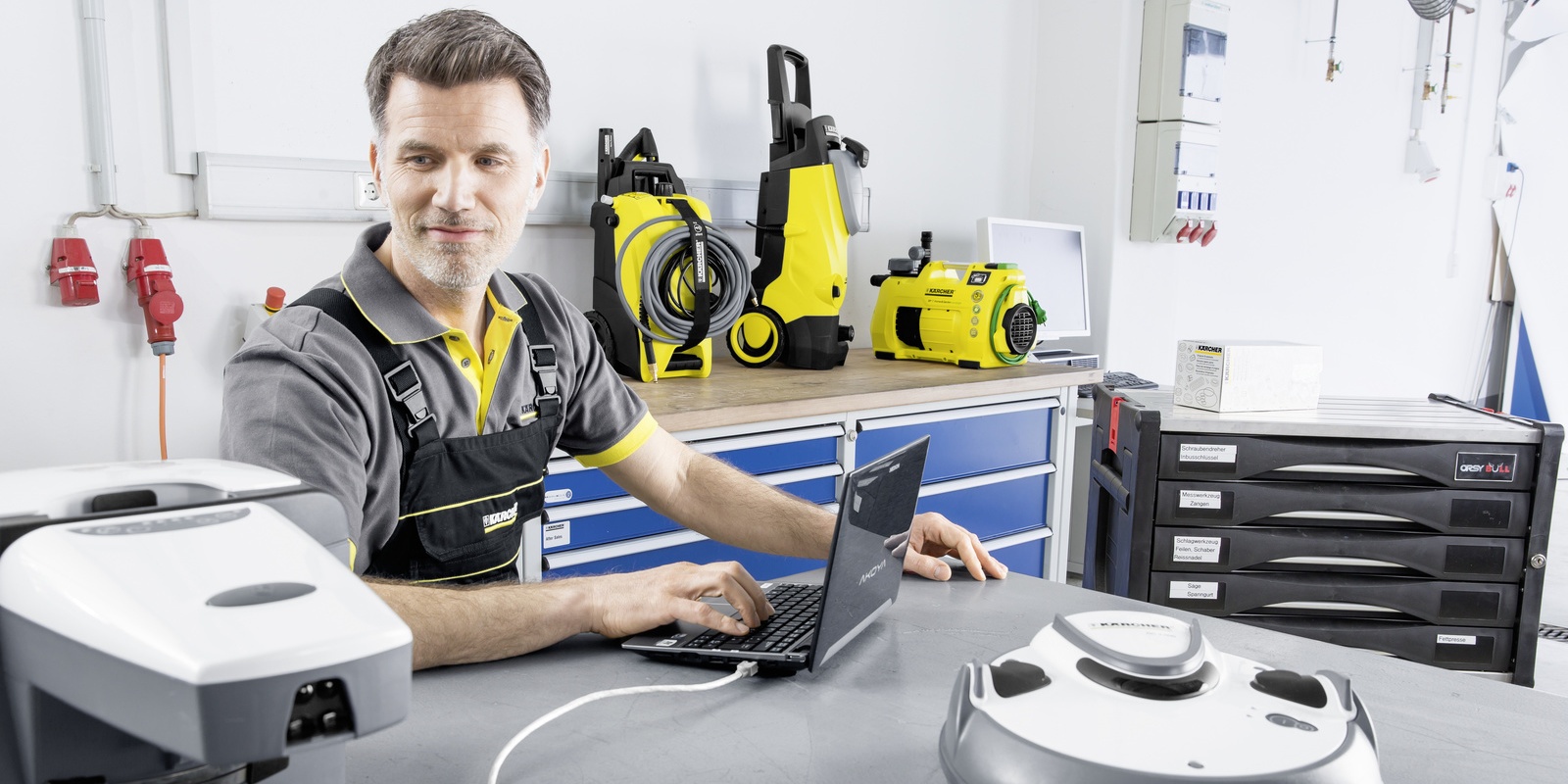 OUR CULTURE.
Our corporate culture is unique. Our employees are proud of our products, approaching their work with passion and engagement. This allows us to be successful while still treating our employees, customers and the environment all over the world in a responsible manner.
This is how our employees experience working at Kärcher: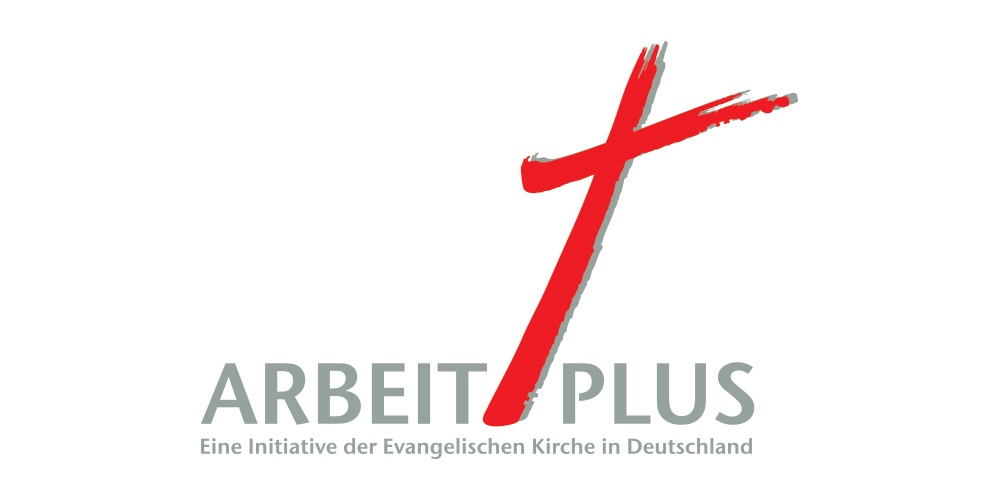 "ARBEIT PLUS" EMPLOYER AWARD
In 2013 Kärcher was awarded the ARBEIT PLUS employer award for socially sustainable corporate policies and pioneering employment models.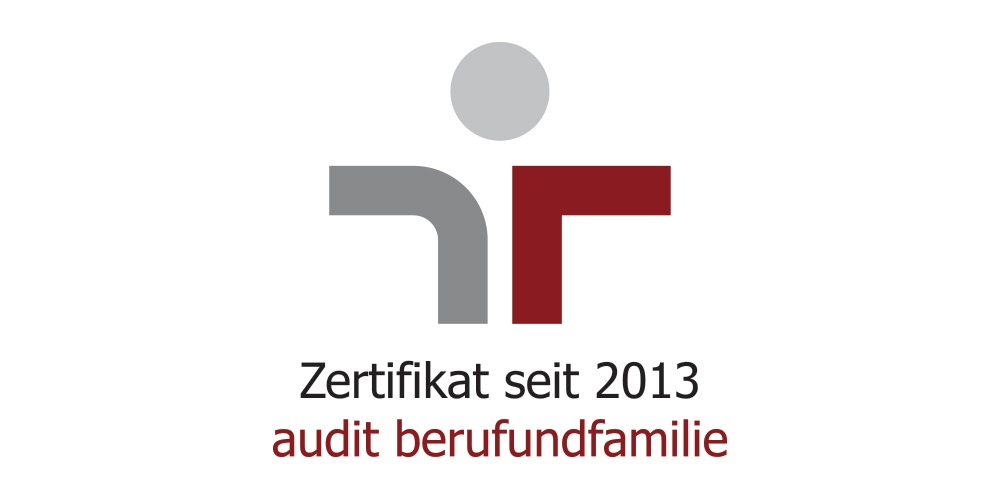 "AUDIT BERUFUNDFAMILIE" CERTIFICATION
Kärcher has held the "audit berufundfamilie" certificate since December 2013. It recognizes companies which demonstrate a particular commitment to the further development of family-friendly measures in the workplace.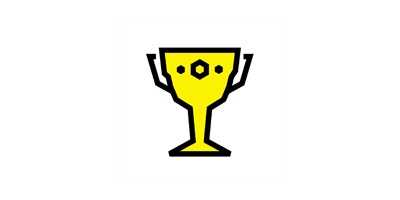 FURTHER AWARDS
Kärcher frequently wins awards for its activities as an employer – also because we offer our staff excellent career opportunities and prospects for the future.
PEOPLE WHO WORK HARD CAN EXPECT SOMETHING IN RETURN.
Our employees contribute to our company's success by working with the utmost commitment every day. So it is particularly important that they have the right working and personal environment. This is why we support our employees with attractive special benefits. Discover what we have to offer: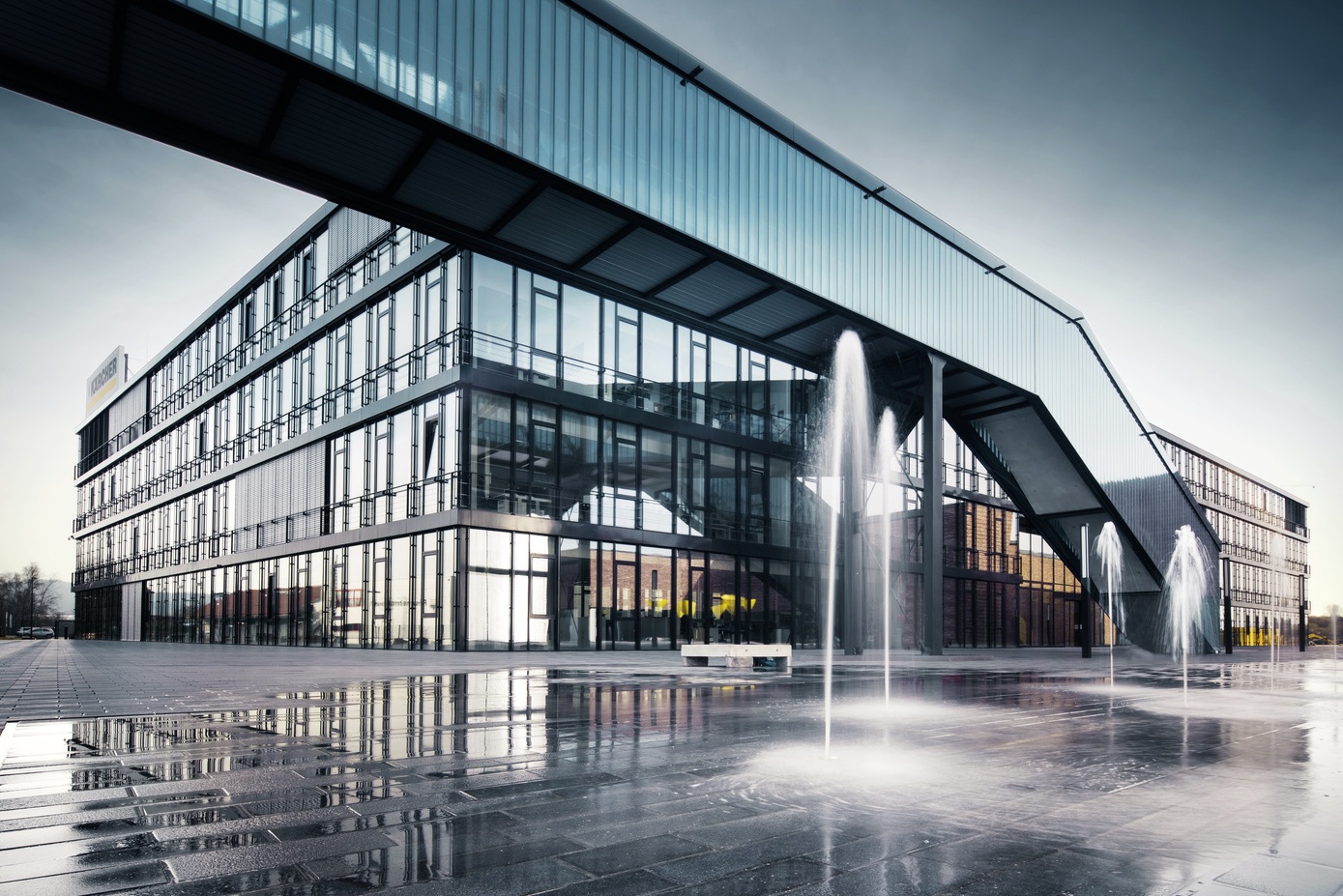 WINNENDEN SITE

Winnenden, located near Stuttgart, has been Kärcher's headquarters since the late 1930's. In addition to the administrative headquarters with its central business units, the site, which covers some 150 000 square metres, is also home to the Research and Development Centre for all product groups. The Centre includes the world-leading, cutting-edge test track for floor cleaning machines; state-of-the-art equipment test benches; a sound laboratory and a virtual reality facility.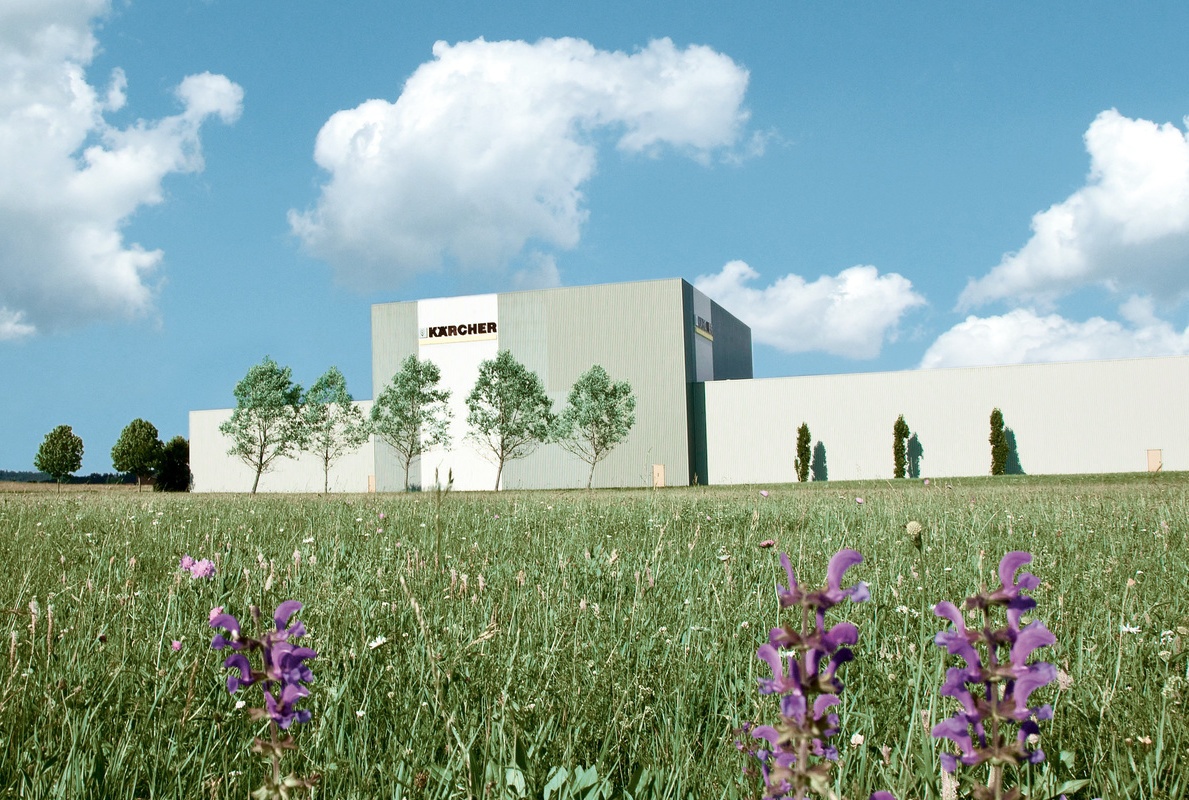 OBERSONTHEIM SITE

Obersontheim factory
Our Obersontheim factory, founded in 1965, is located in attractive surroundings near to the towns of Schwäbisch Hall, Crailsheim and Ellwangen and are the production centre for our professional road sweepers. In addition to this, the factory also specializes in metal working, supplying components to Kärcher's other manufacturing sites. The products marketed by Kärcher subsidiary Futuretech, which focuses on the needs of public-sector customers and civil/disaster protection agencies, are also made in Obersontheim. The manufacturing facility for Kärcher cleaning products, located just a few kilometres away in Sulzdorf, is also affiliated to the factory.

Obersontheim Logistics Centre
The cutting-edge logistics centre in Obersontheim sends accessories and spares parts all over the world. During peak periods up to 14 000 order items are processed each day, while up to 4 500 parcels are dispatched. The logistics centre also handles all orders from Kärcher's foreign subsidiaries, which are managed centrally from Obersontheim.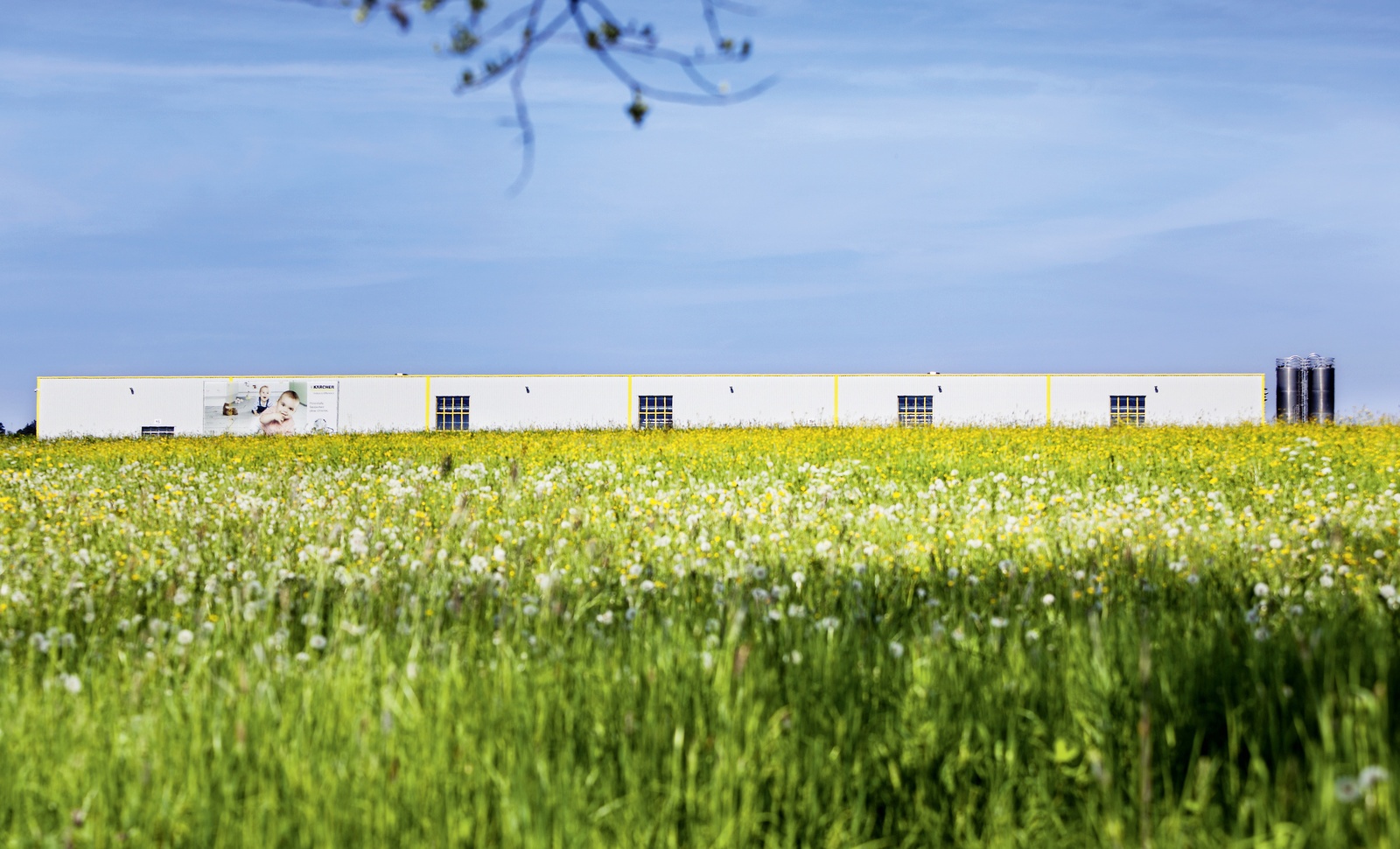 BÜHLERTAL FACTORY

The Bühlertal factory, near Schwäbisch Hall, primarily manufactures products for the home and garden sector. Several million pressure washers, vacuum cleaners, steam cleaners and accessories leave the factory each year. The Bühlertal factory is Kärcher's largest, most modern manufacturing facility worldwide.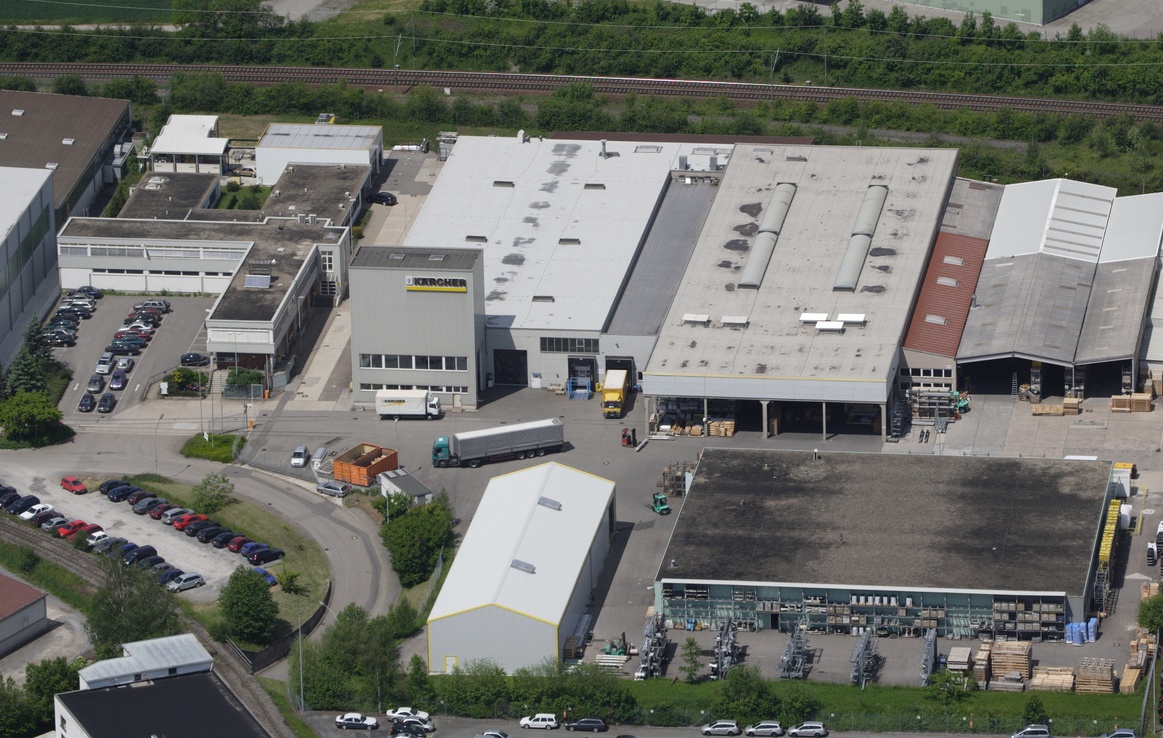 ILLINGEN FACTORY

The Illingen Factory in the Enzkreis region were founded in 1983. Their focus of activities is on small batches and single-unit production, for example washing systems for cars and commercial vehicles; dry ice blasting machines; stationary pressure washers and water dispensers. In addition to this, the factory produces control cabinets and cable harnesses.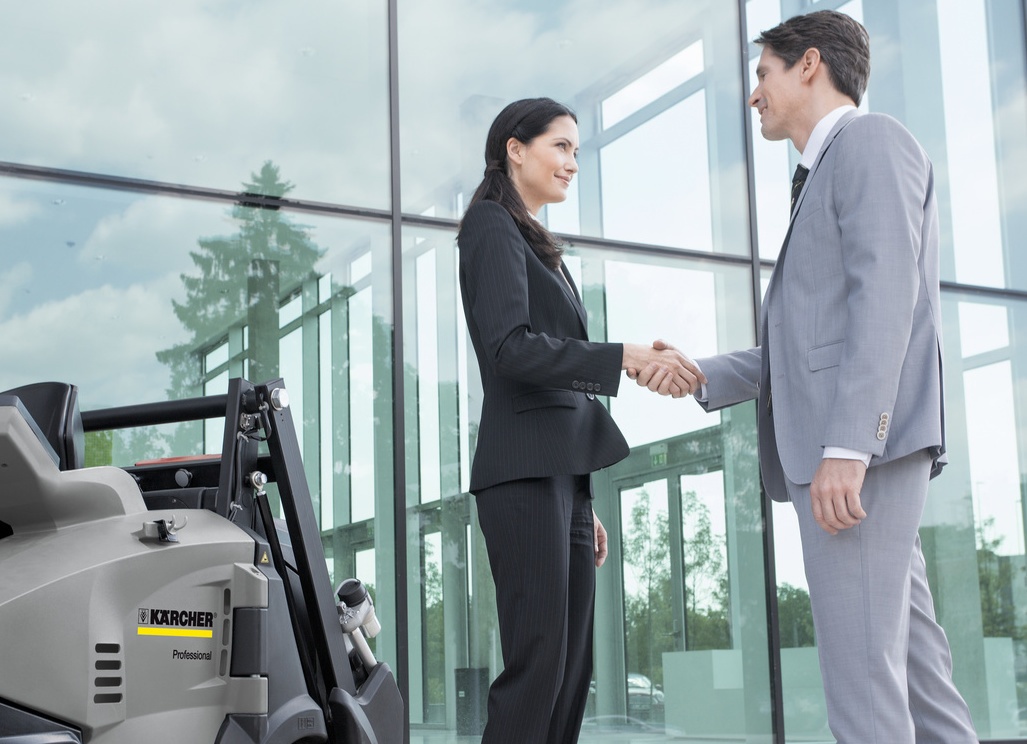 GISSIGHEIM SERVICE CENTRE

Kärcher has been operating its service centre in Gissigheim, in the Main-Tauber-Kreis region, since 1992. It carries out the servicing and repair of end consumer equipment and smaller commercial products from across central Europe. State-of-the-art IT processes are used throughout the procedure, reducing the administrative workload and achieving significantly faster lead times.