Scrubber drier
BR 30/4 C Ep Adv
The very compact and light scrubber drier BR 30/4 C, weighing only 12 kg, is the innovative and powerful alternative for the manual cleaning of hard areas from 20 to 200 m². The floor is dry immediately after cleaning and is therefore anti-slip and walkable again.Perfect for cleaning smaller shops, restaurants, service stations, supermarkets, sanitary facilities, hotels in the snack area or can be used alongside existing scrubber driers. With manual suction for vacuuming inaccessible corners.With microfibre roller specially for cleaning fine stoneware tiles.
This machine is as easy to manoeuvre as a vacuum brush. It exerts ten times more contact pressure than mopping by hand with far better cleaning performance. And this, at a roller speed of about 1,500 revolutions. The machine maintains suction while vacuuming forwards and backwards. The squeegees can also be raised for stubborn dirt. This ensures a longer contact time for the cleaning fleet.
Features and benefits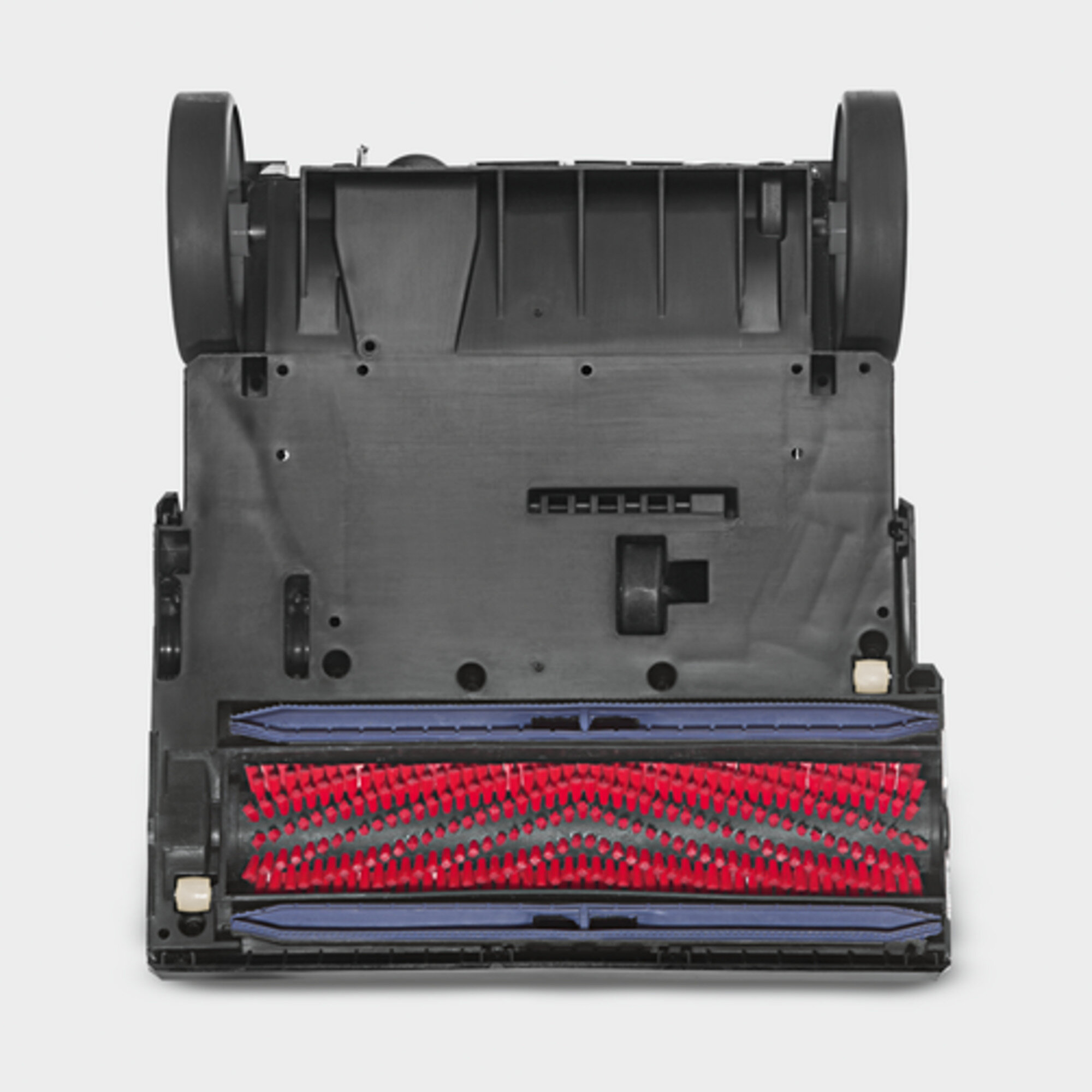 High-speed roller brush
Ten times higher contact pressure than manual cleaning. The roller brush also cleans structured surfaces and crevices. Roller assists forward movement for easy cleaning.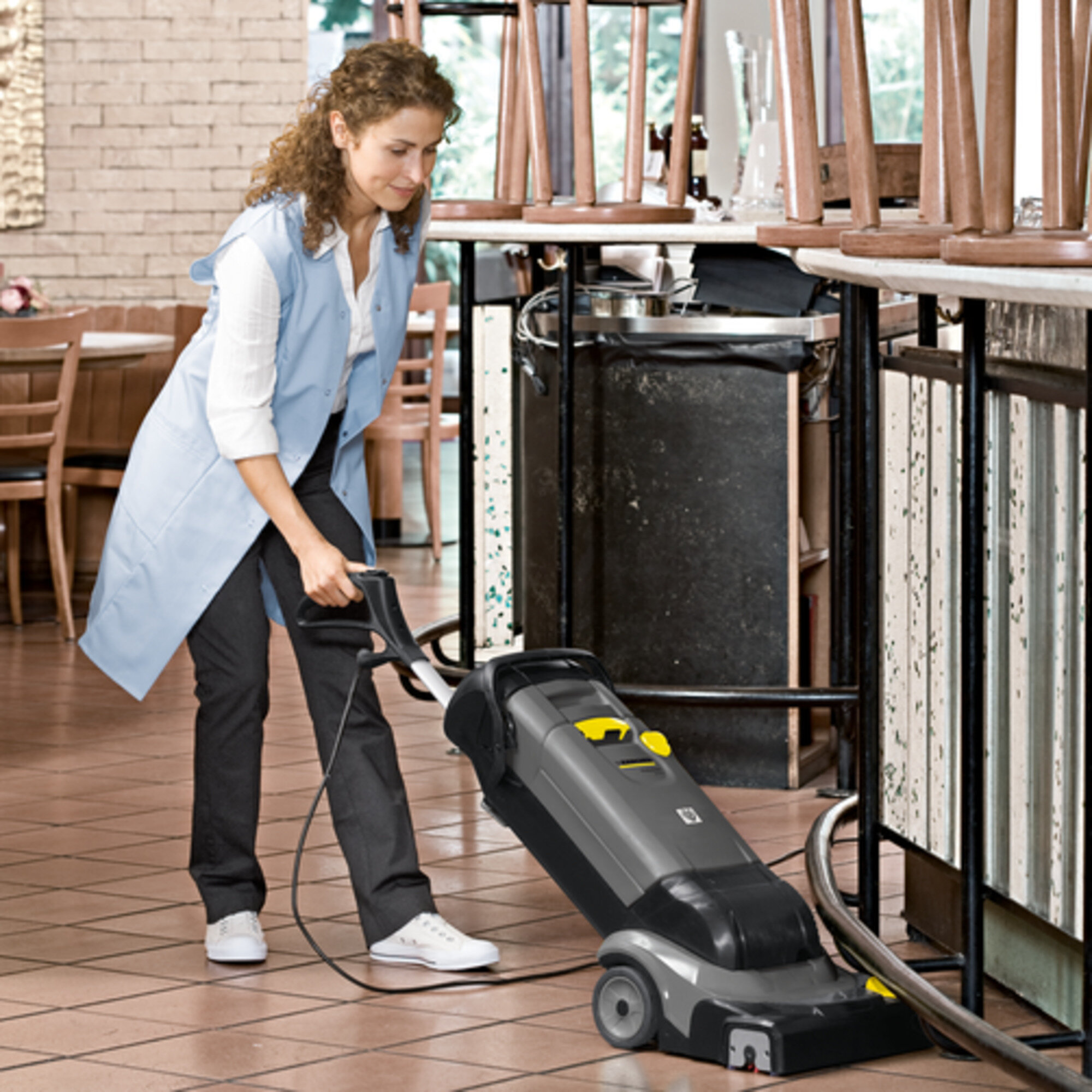 Dries immediately
The soft suction lips remove moisture – backwards and forwards. For intensive cleaning, the suction can be switched off via the foot pedal.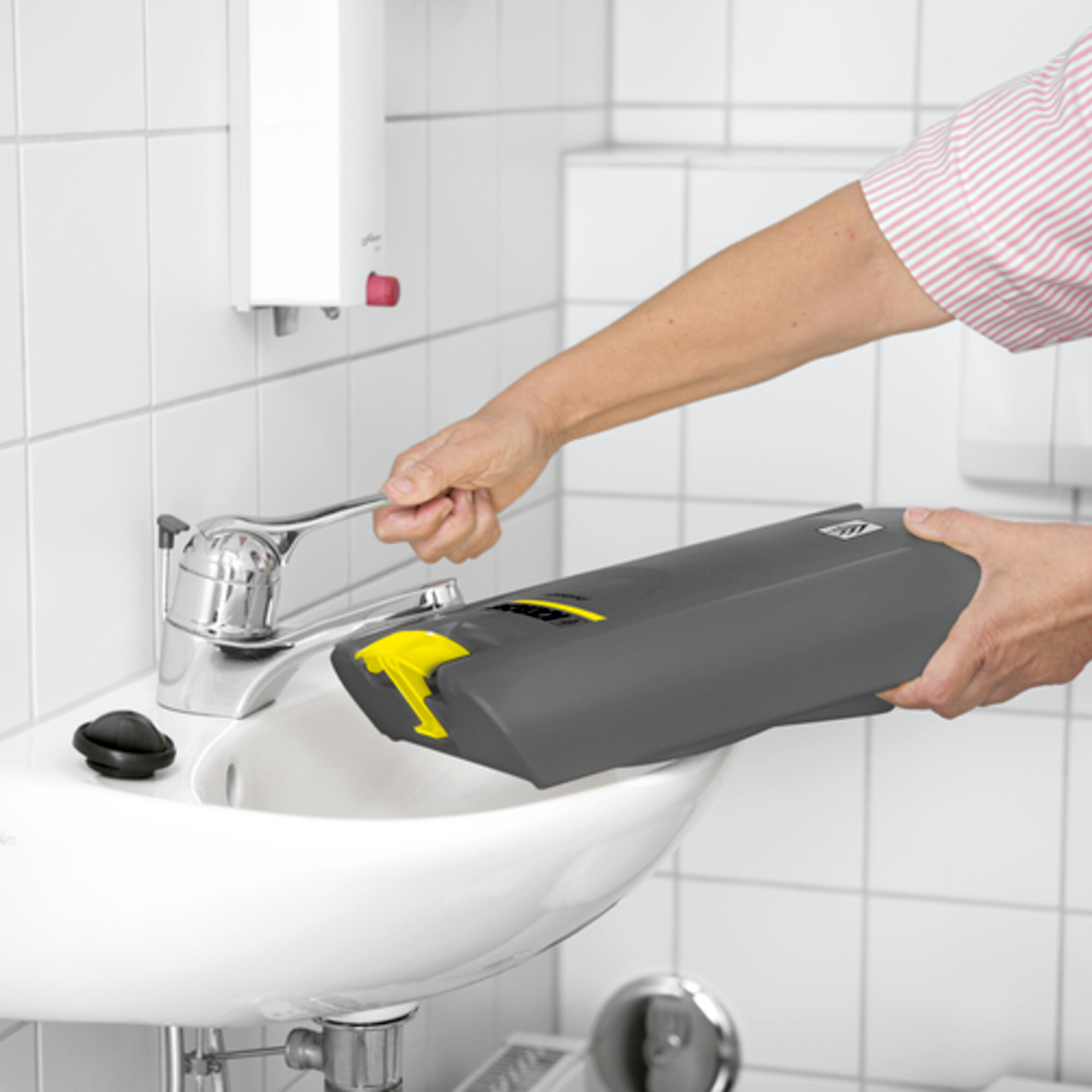 Tanks are removable
Specifications
Technical data
Drive type
Mains operation
Traction drive
Advance by brush rotation
Working width of brushes (mm)
300
Working width, vacuuming (mm)
300
Tank of fresh/dirty water (l)
4 / 4
Theoretical area performance (m²/h)
200
Practical area performance (m²/h)
130
Brush rotational speed (rpm)
1450
Brush contact pressure (g/cm²)
100
Water consumption (l/min)
0.3
Sound pressure level (dB(A))
max. 72
Supply voltage (V/

Hz

)
220 - 240 / 50 - 60
Dimensions (L x W x H) (mm)
495 x 340 x 1145
Equipment
Roller brush
2-tank system
Mains operation
Transport wheels
2 squeegees, straight
Manual vacuuming