Cold water high-pressure cleaners
Cold water high-pressure cleaners - cold shower for stubborn dirt Clean machines, vehicles and buildings daily: with pressure and a high flow rate, cold water high-pressure cleaners can also remove stubborn dirt. Ideal for large surface areas.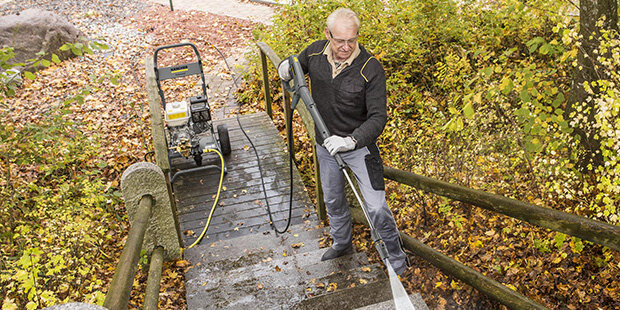 Where there is no power source, high pressure cleaners with combustion engine – with optional biodiesel operation – offer maximum versatility and independence.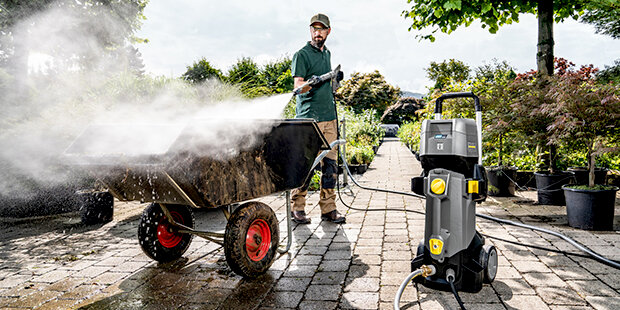 No power cable, but full power: The battery powered high-pressure cleaner from Kärcher impresses professionals with its professional performance everywhere where work has to be done fast and there is no external power source available.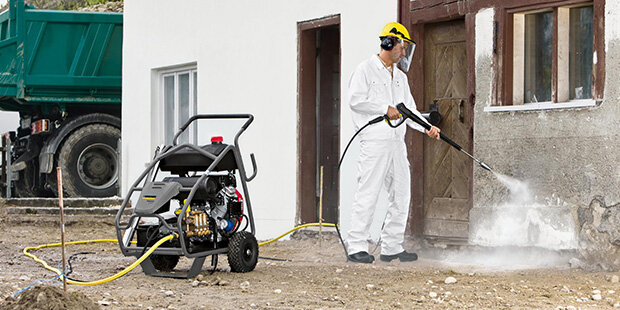 The robust cage design protects the entire machine and makes it possible to load it safely by crane. The cart principle for simple transport and numerous other details make these machines the first choice for professional use. Regardless of whether the petrol-driven or electric version.