Newsroom
Exciting stories and things worth knowing about cleaning with Kärcher.
Kärcher Stories
Experience exciting stories about Kärcher from digital manufacturing, to cleaning at the Jungfraujoch in the Swiss Alps and handy houshold cleaning tips.
Effective cleaning processes and what they mean for hotels
As cleanliness, hygiene and health are increasingly important, effective cleaning processes are more relevant than ever in the hotel industry. They are the only way to ensure that hotels create a pleasant, reassuring atmosphere that guests will equate with safety.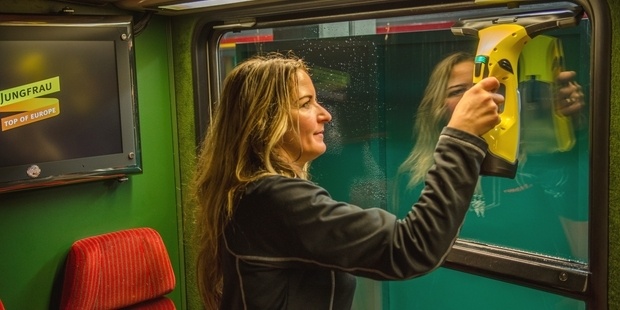 Jungfraujoch in the Swiss Alps: right at the top
Up to 5,000 tourists visit the Jungfraujoch in the Bernese Oberland every day – and bring a lot of dirt along with them. The workers on the Jungfraubahn railway use Kärcher cleaning appliances to clean the trains and buildings daily for their guests.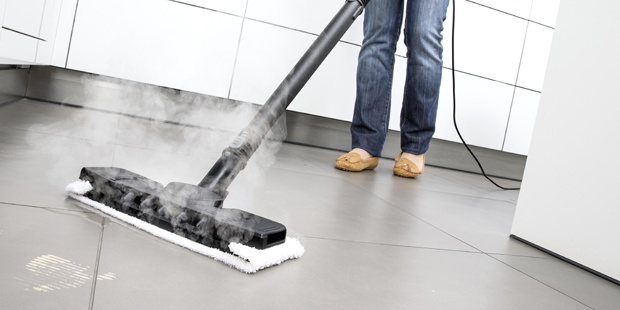 Cleaning with the experts
From the big spring clean to weekly household cleaning, the questions are often the same: where do I start and where do I stop? And above all: what is the quickest and most effective way of doing it? Question after question: the cleaning experts from Kärcher and domestic economist Urte Paaßen provide the answers.
How schools and daycare centres can ensure hygiene
Not only in times of a pandemic, but daycare centres and often also schools are generally considered places which give rise to the spread of pathogens. The spread of viruses and bacteria can be tackled effectively when an appropriate hygiene concept is developed for the respective facility.
Cleanliness for comfort and safety
Some leaves in the foyer, dust on the indoor plants, a fingerprint left on the window – it's the little details that determine whether hotel guests feel like they have found a comfortable place to stay. This first impression can unintentionally tarnish how guests see other areas, such as bedrooms and bathroom facilities. Since cleanliness, hygiene and health are currently hot topics, effective cleaning processes are more important than ever in the hotel industry. They are the only way to ensure that hotels create a pleasant, reassuring atmosphere that guests will equate with safety.
Everything spick and span: From the shopping trolley to the bakery
Many people in a restricted space and the sale of food under perfectly hygienic conditions: cleaning in the supermarket is important in every respect and should be carried out conscientiously. Why the vegetables section has special requirements, why a hidden vacuum cleaner sometimes saves lots of walking, and how hygiene can be guaranteed – an overview.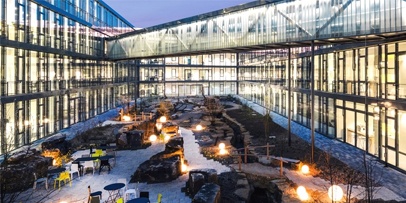 Company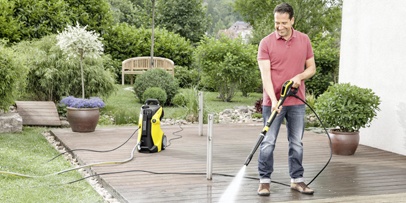 Home & Garden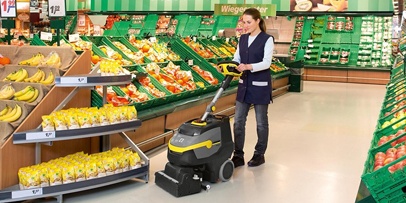 Professional
Cleanliness provides protection
In order to effectively clean communal spaces, including schools and child care facilities a hygiene concept makes a big difference. It includes many factors, from the ventilation of the rooms to the reduction of groups through to compliance with social distancing guidelines or the wearing of masks or face coverings. Another important factor is the introduction of effective cleaning sequences – because cleanliness can only provide protection against disease when the process begins at the relevant points.
Looking for a room: Through corridors, up stairs and in lifts
It all starts outside: Car parks and shopping trolleys
Firstly, if the outside area of a supermarket is clean and well-kept, it is appealing to customers. Secondly, it prevents dust and dirt getting into the building. Service providers are often commissioned to keep the car parks clean. If vacuum sweepers are used, they pick up swirled up particles directly so that the parked cars do not get covered in dust.
A feature that also reduces dirt being brought into the supermarket is dirt collection mats and screens at the entrance. They should be four to six paces in length in order to remove dirt both from the customers' shoes and from the wheels of the shopping trolleys. For good results, the mats should be regularly cleaned with a wet and dry vacuum cleaner or a high-pressure cleaner or replaced.
Litter accumulating near the shopping trolley stations can be best removed with a sweeper on which the coarse dirt flap can be opened. In this way, even large amounts of litter and dirt can be removed effortlessly. The shopping trolleys themselves can be cleaned with hot-water high-pressure cleaners. As a service for the customers, it is worthwhile providing a disinfectant cloth dispenser, so that the trolley handles can be wiped clean before use.
Step 1:
Take time to prepare a risk analysis

SARS-CoV-2 is the pathogen that currently poses unforeseen challenges to all care and educational facilities for children and young people – but the topic of hygiene has ranked highly well before the onset of corona. If you currently find yourself in the specific situation of having to reopen a facility following a closure due to infection control, a risk analysis for all rooms must be conducted beforehand. How can the spread of germs by children and adults be prevented, where are the weaknesses, which cleaning measures ensure cleanliness and hygiene? Can optical aspects such as the removal of sand from the floor or dust from the cabinet be sacrificed in the event of capacity shortfalls in order to complete hygiene-related work?

If consistent answers are found to these questions and integrated in a hygiene concept, then the new tasks should be explained to the cleaning staff in detail. This is the only way to ensure the tasks can be reliably completed. The steps can be visually depicted per room in a language-neutral manner, thus making things even simpler. For example, it can be marked in colour on a 2D or 3D drawing where must be disinfected and where dust-binding or wet wiping must be carried out. If such work instructions are hung in a visible location in the respective room, then the cleaning staff has clarity about their tasks, and trust can be created among employees and parents.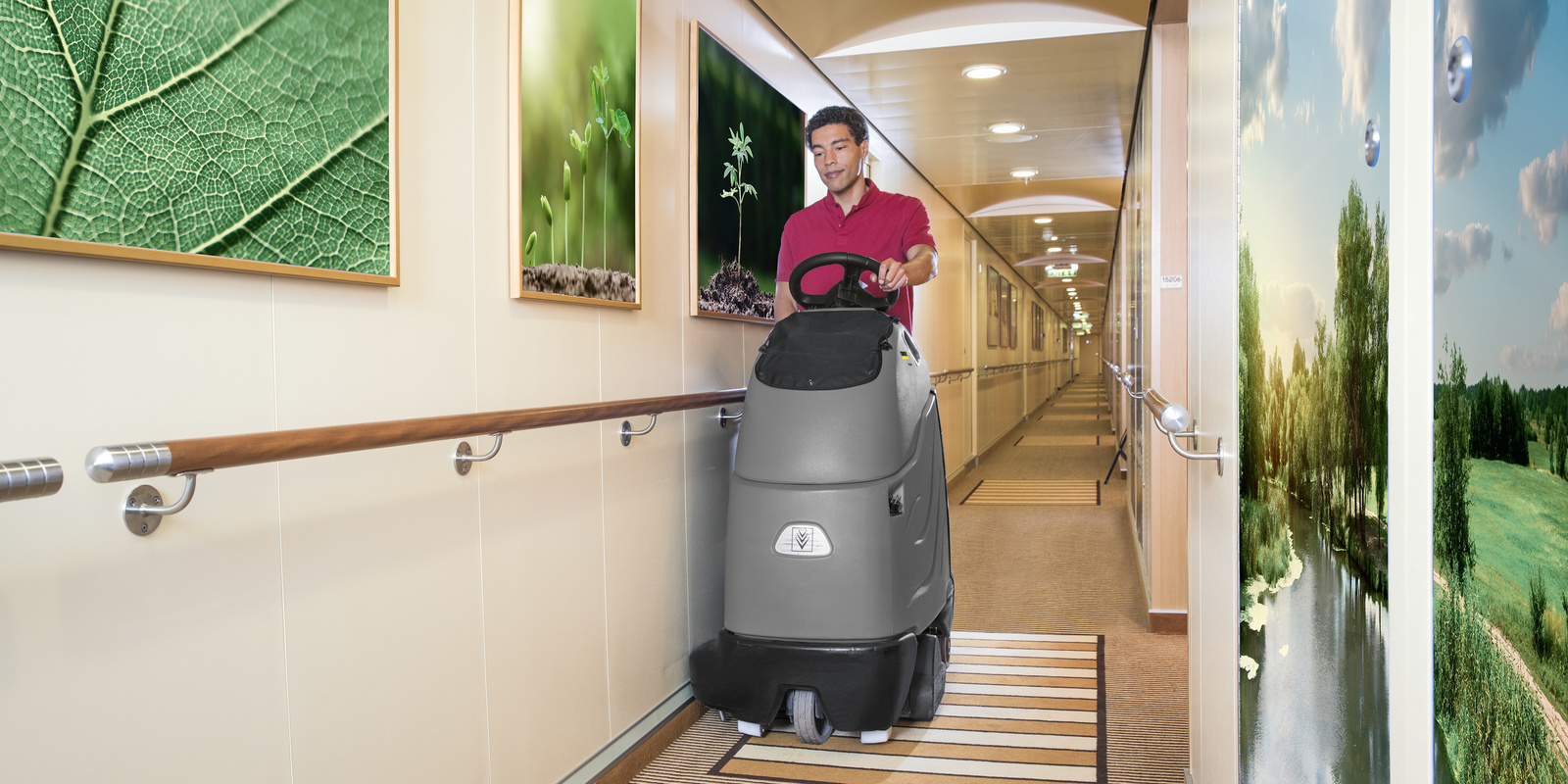 Depending on their size, hotels can occasionally contain several kilometres of corridors, which are very often furnished with carpets. To save time and effort when cleaning them, we recommend using battery-powered step-on upright brush-type vacuum cleaners. Scrubber driers like those used in the foyer can be used for other floor coverings, as they are suitable for the size and condition of these areas.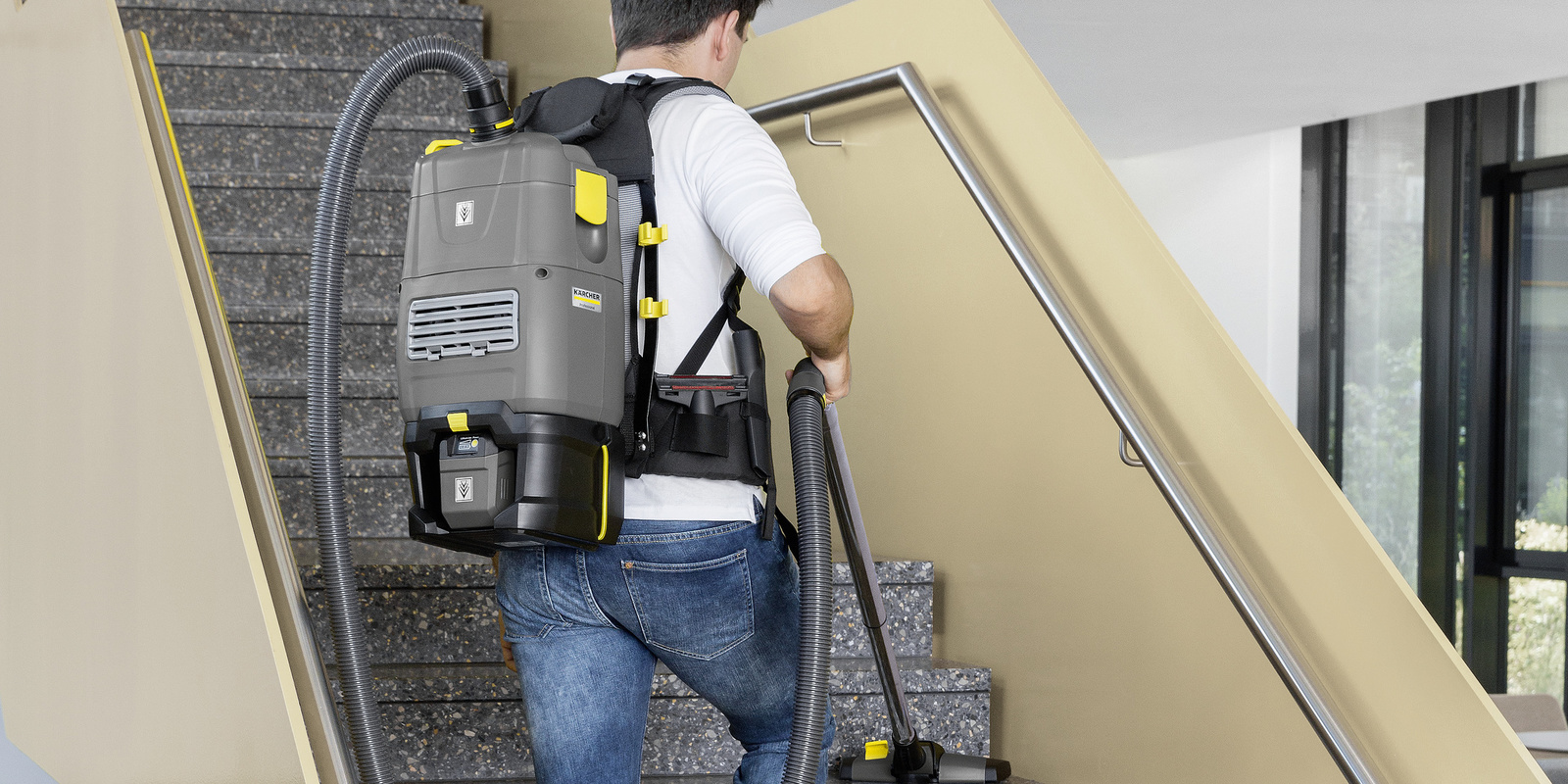 On staircases, flooring made of fabric, resilient materials or stone can likewise be kept clean with backpack battery-operated vacuum cleaners, which are comfortable for the user. Their primary advantages are that there is no tripping hazard from a cord, and that unnecessary routes from and to the last or next socket are a thing of the past. An alternative that has recently been launched on the market is a mini scrubber, which enables fast, ergonomic work. Depending on the time of day, if foot traffic is high we recommend cleaning and disinfecting the handrails on staircases regularly.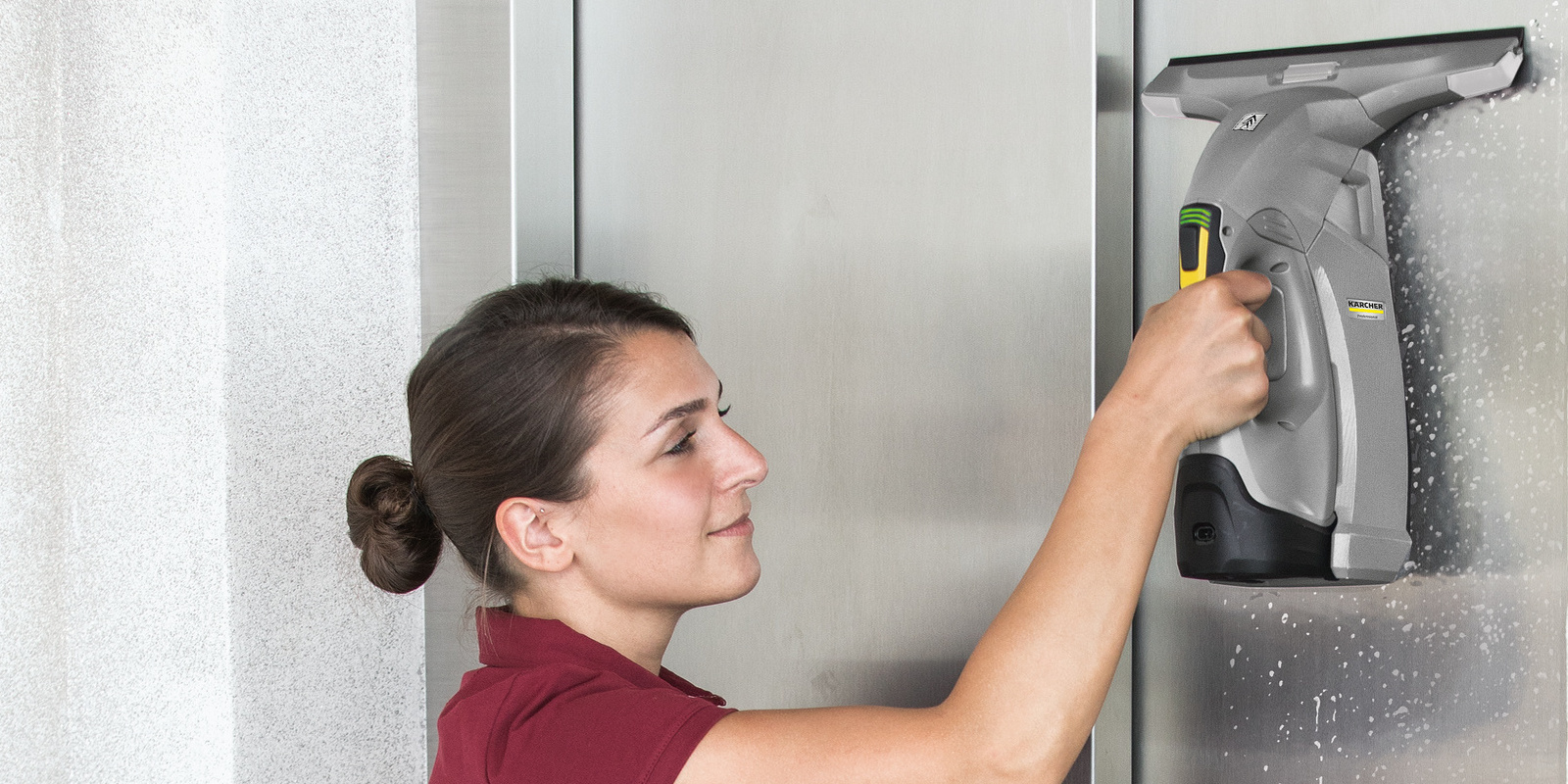 Due to their confined space and frequent use, lifts are a particularly tricky area. All contact surfaces should be cleaned and disinfected multiple times a day. Carpets can be cleaned with a cordless vacuum cleaner to remove dirt, while other floor coverings can be cleaned quickly and efficiently using large surface wiping machines. If the lift is fitted with glass or mirrors, these surfaces must be cleaned thoroughly with a hand-held window and surface vacuum cleaner. These absorb the water after cleaning, thereby preventing splash water from creating a slip hazard or leaving dirt behind.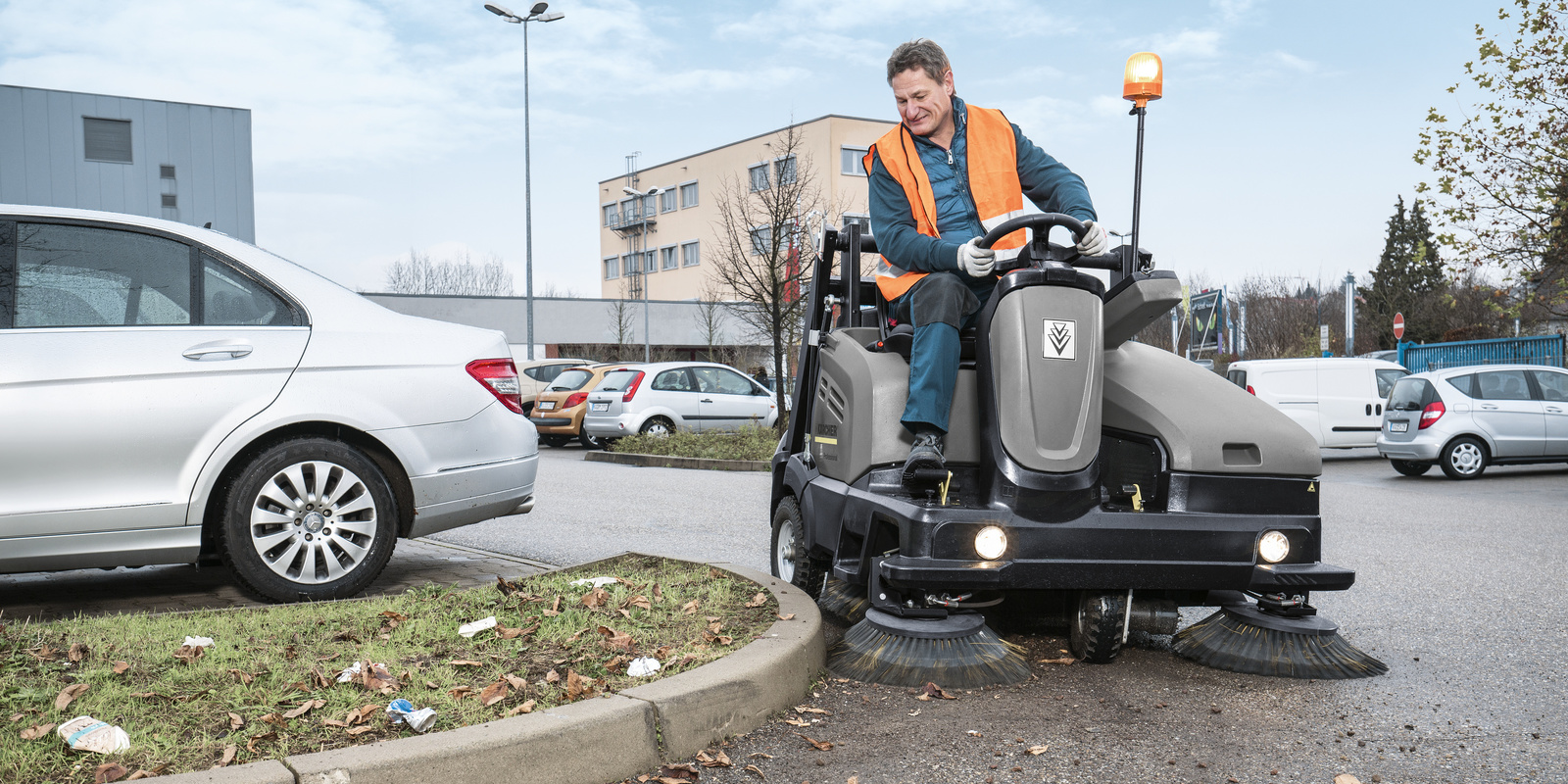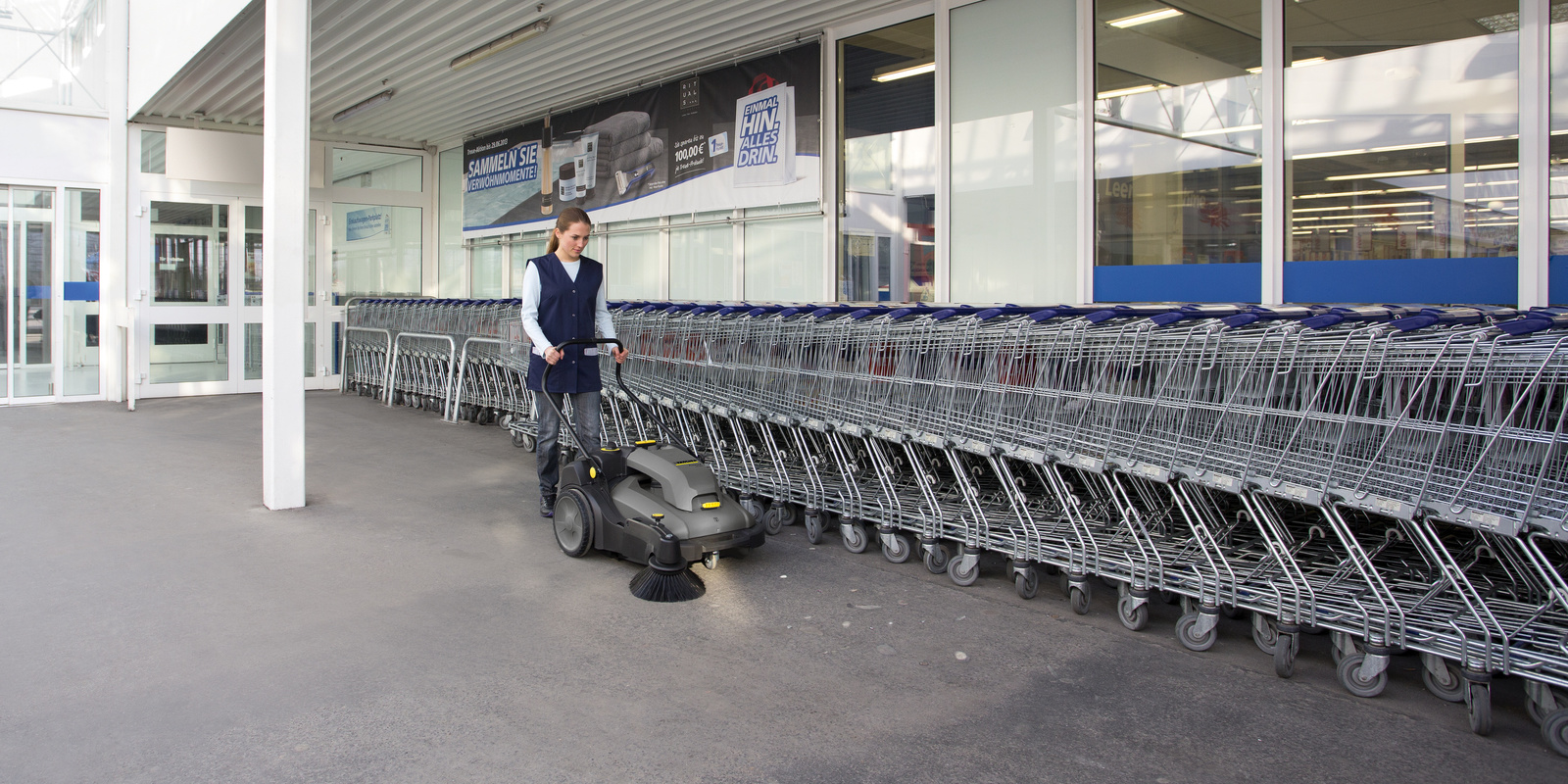 Step 2:
Conscientious implementation of hygiene concept

Although the measures must be adapted to the respective rooms, there are some aspects which must be considered overall. Deep cleaning using the appropriate methods and machines lowers the risk of a spread of viruses by over 90 percent. Therefore, before the reopening the entire facility should be thoroughly cleaned. Close attention must be paid to every single detail. For example, all taps and drains must be rinsed so that stagnant water does not present a risk of infection.
Unpacking at last: The hotel room, a home from home
Day-to-day maintenance cleaning is performed under time pressure – it is therefore all the more important to ensure that it is a systematic process which will create a reassuring, comfortable environment for hotel guests. Typically, the beds are freshly made and then the surfaces in the bedroom and bathroom are cleaned. This process usually involves two techniques. The first, the colour method, helps staff to avoid transferring germs from one location to another: Blue is used for surfaces, yellow is used for bathroom facilities (washbasins and showers), red is used for urinals and toilets, and green is used for special applications, such as disinfection.
The second useful working technique is the 16-fold method for sheets, which is much more ergonomic for the hotel staff than carrying around heavy buckets of water. The cleaning cloth is folded in half three times (once downwards and twice to the side) so that there are a total of 16 sides. In one bucket, a precisely defined quantity of folded cloths are soaked with a specified quantity of cleaning agent. They are fully soaked and are then ready for use. Next, the hotel staff wipe each surface with a fresh side. Once all the sides have been used, the employee throws away the cloth and uses a new one. After the surfaces have been cleaned, contact surfaces can be disinfected as well.
The floor covering in hotel rooms is often carpet – it can be cleaned quickly and effectively using an upright brush-type vacuum cleaner. Small stains can be removed using a stain removal product. Here it is important to work from the outside to the inside in order to not spread the stain. If a room is unoccupied for a couple of days, the spray extraction method can also be used to remove stains. However, the drying time for this process is six to eight hours.

From the entrance to the vegetables section: Gleaming glass, structured floors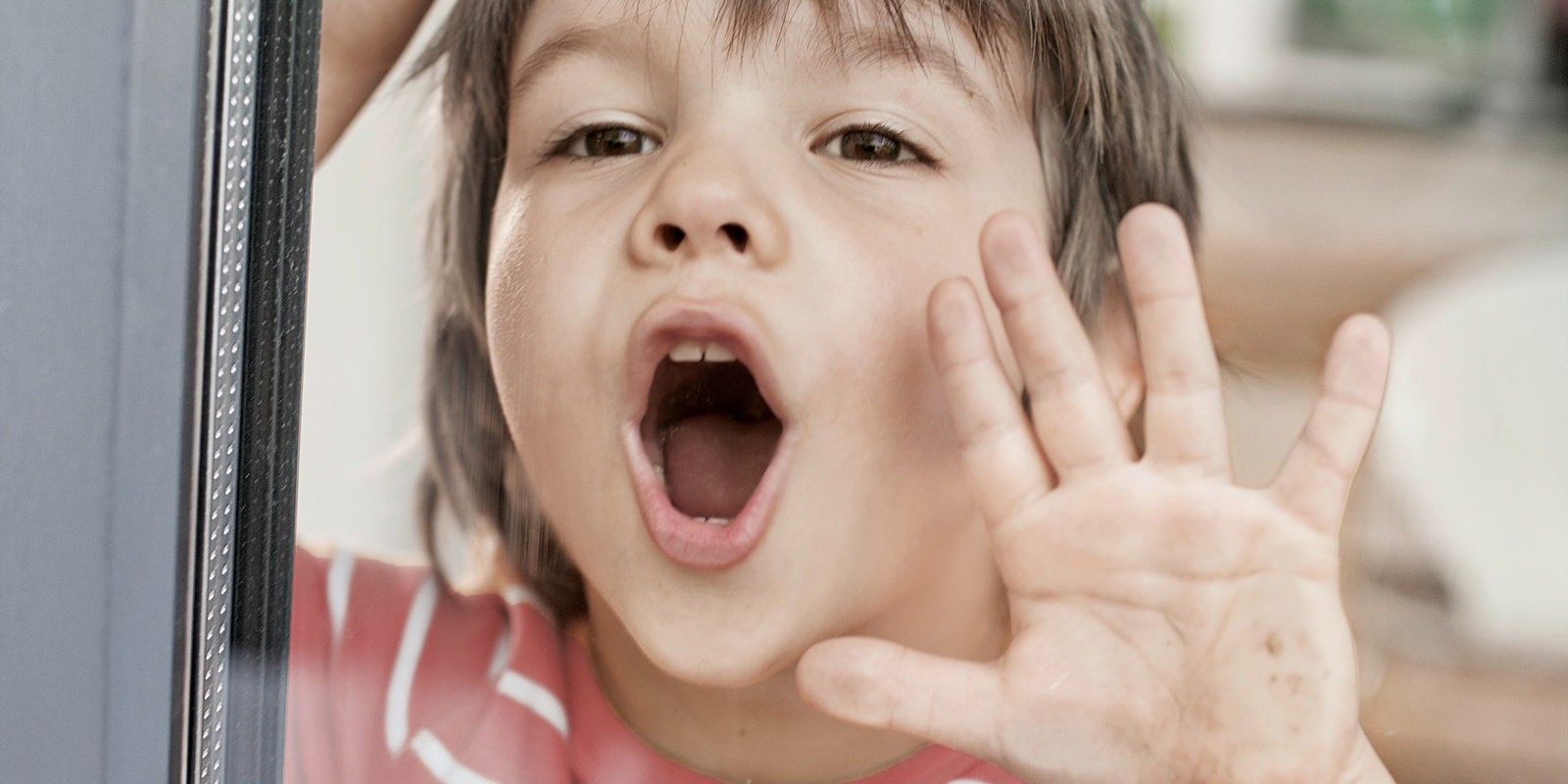 After the opening it is about implementing the defined cleaning measures at a suitable interval during operations. In the specific case of a pandemic, surfaces with frequent hand/skin contact play an even more important role in normal day-to-day life. In facilities which look after small children objects not only end up in children's hands, but often also in their mouths. Therefore, it is recommended to disinfect light switches, door handles, group cloakrooms, windows that are accessible to children, toys and other relevant surfaces at least once a day. Especially around small children, products should be used which do not leave residues on the surfaces – for example, alcohol dries without leaving any residue, peroxide decays. In schools it is necessary not to forget the areas for adults – for example, the kitchen with frequently touched operating elements on coffee machines, fridge or dishwasher.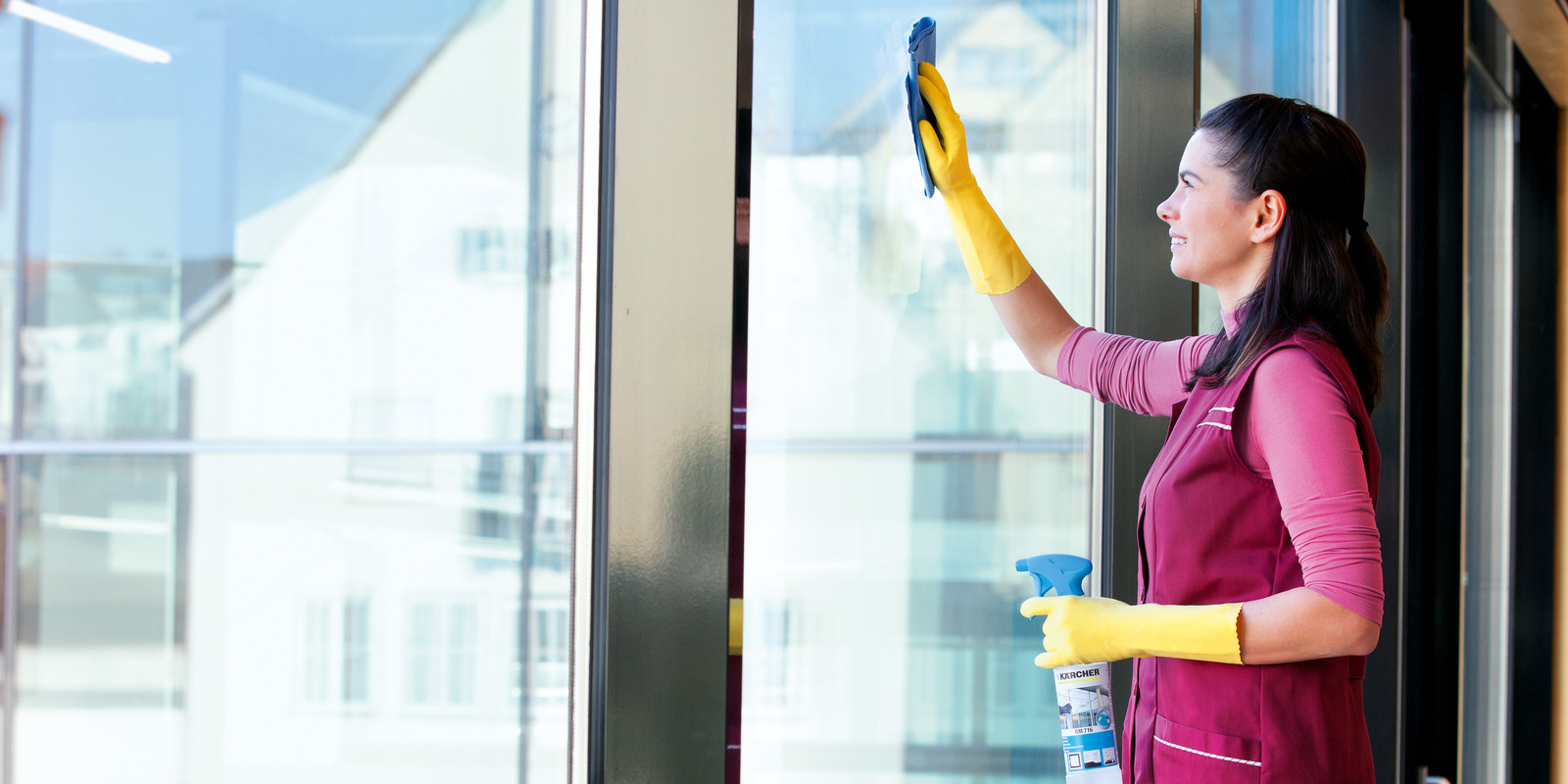 It is best to use microfibre cloths and spray bottles with disinfectant cleaner for manual surface cleaning. Two methods can assist in the work. The colour method defines that, for example, blue cloths are used for surfaces and red cloths are used for toilets. This avoids any mix-up. With the 8-fold or 16-fold method it can also be ensured that surfaces are always cleaned with a clean side of the cloth and germs are not carried over from one room to the next. A microfibre cloth is folded down once and, depending on the size, folded once or twice to the side. Then a clean side of the cloth is sprayed with disinfectant cleaner and the surface is wiped. Through systematic unfolding the cloth can be used to clean eight or sixteen areas before a new cloth has to be used.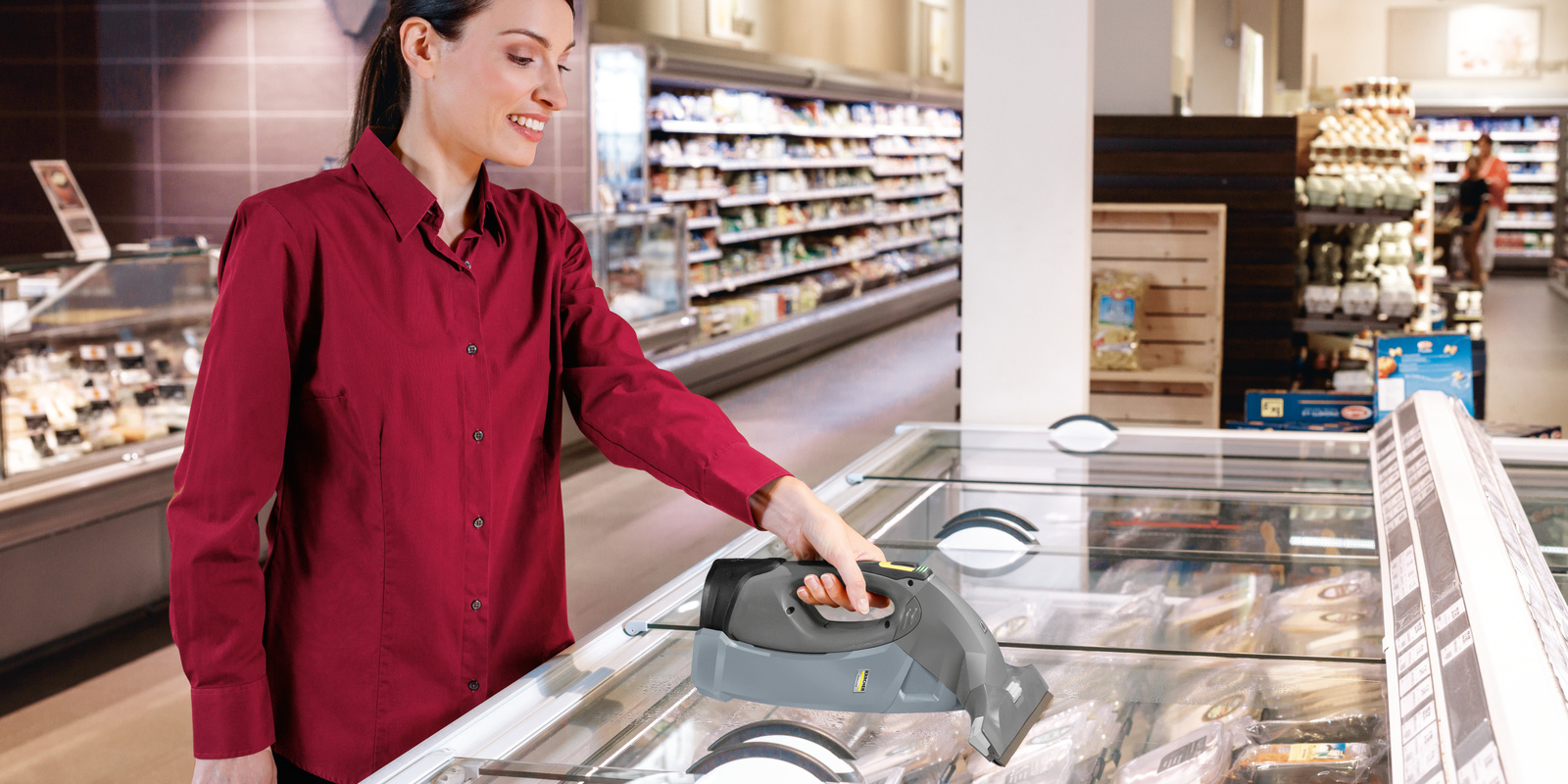 Clean glass surfaces thanks to Window Vac and Co.
The supermarket entrance area should be bright and friendly. That's why there are mostly large glazed areas - but they only make a good impression if they are clean. Localised dirt can best be removed with a glass cleaner and a glass or disposable cloth. In order to achieve a uniform cleaning result on large surfaces, a professional window washer with a squeegee or a commercial Window Vac should be used. With the Window Vac, no liquid remains on the floor, which would be a safety risk. Its easy handling also not only makes it the ideal tool for the quick cleaning of window panes, but also for the glazed areas in self-service refrigerated counters. In this way, the use of disposable cloths can be reduced.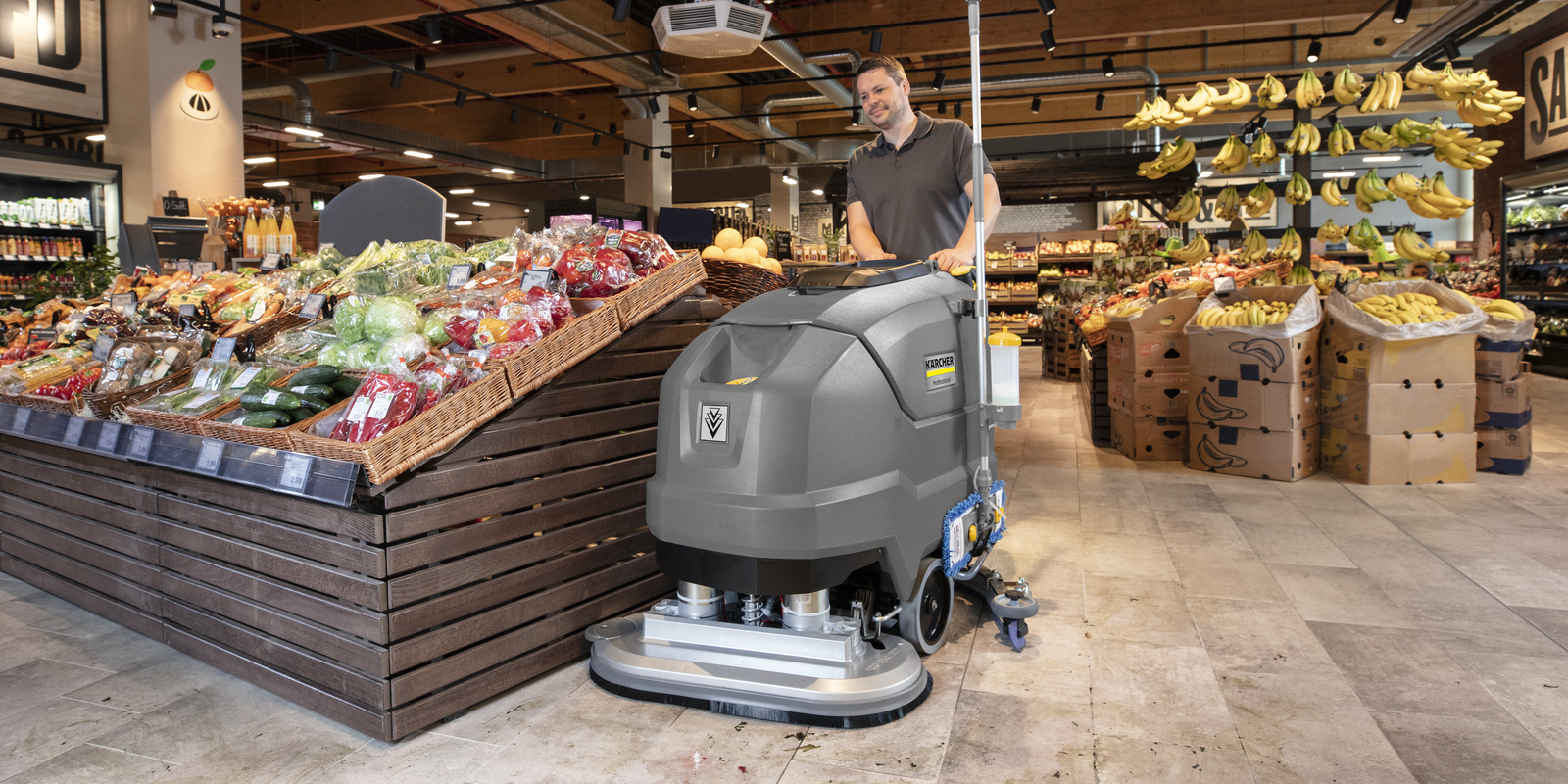 Cleaning of finely structured floors
The vegetable and fruit section is often directly by the entrance area. In this area, permanently elastic, finely structured floors with a wooden look frequently ensure a feel-good atmosphere. However, dirt can accumulate in such areas more easily, which is a problem in particular when pieces of fruit are trampled down and become sticky. In order to clean these floors, first loose dirt should be swept away. Then, scrubber driers with a roller scrubbing head are very good for the fine work. The soft brushes also get into the fine structures and irregularities of the floors, so the dirt can be effectively removed. The suction ensures that after the cleaning the area is immediately dry and can be walked on again.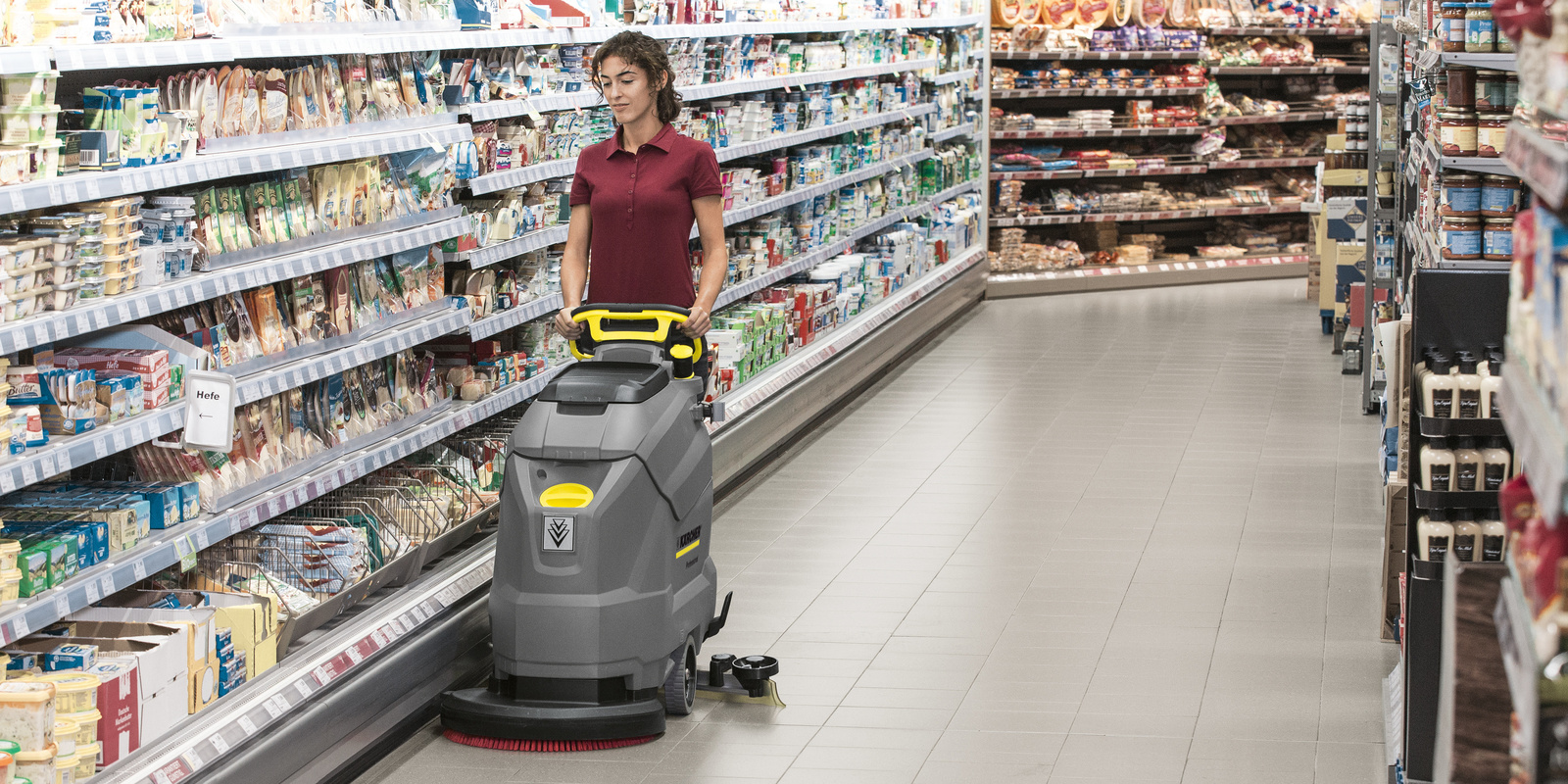 Aisles and shelves: Scrubber drier, wide wiper and Co.
Filling the shelves with new goods several times a day means that small pieces of cardboard cuttings are left on the floor in the aisles. To clear them up, a wide wiper unit with a dust-binding cloth can be used, available in widths of 60 cm to 1.60 m. For thorough cleaning, scrubber driers with disc or roller technology are suitable. The rubber heads are designed for modern shop construction and shelf concepts, and are available for every aisle width.
In order to wipe the shelves or to remove dirt resulting from products that are past their sell-by date, wet and dry vacuum cleaners can be used. As an alternative, surface cleaners in a ready-to-use spray bottle are easy to use in combination with a microfibre cloth. In order not to spread dirt around, the cleaning should be done using the 16-side cloth-folding method. The cleaning cloth is folded in half four times so that there are a total of 16 sides. Each surface can be wiped with a fresh side – when each side has been used, the cloth is thrown away and a new one is used.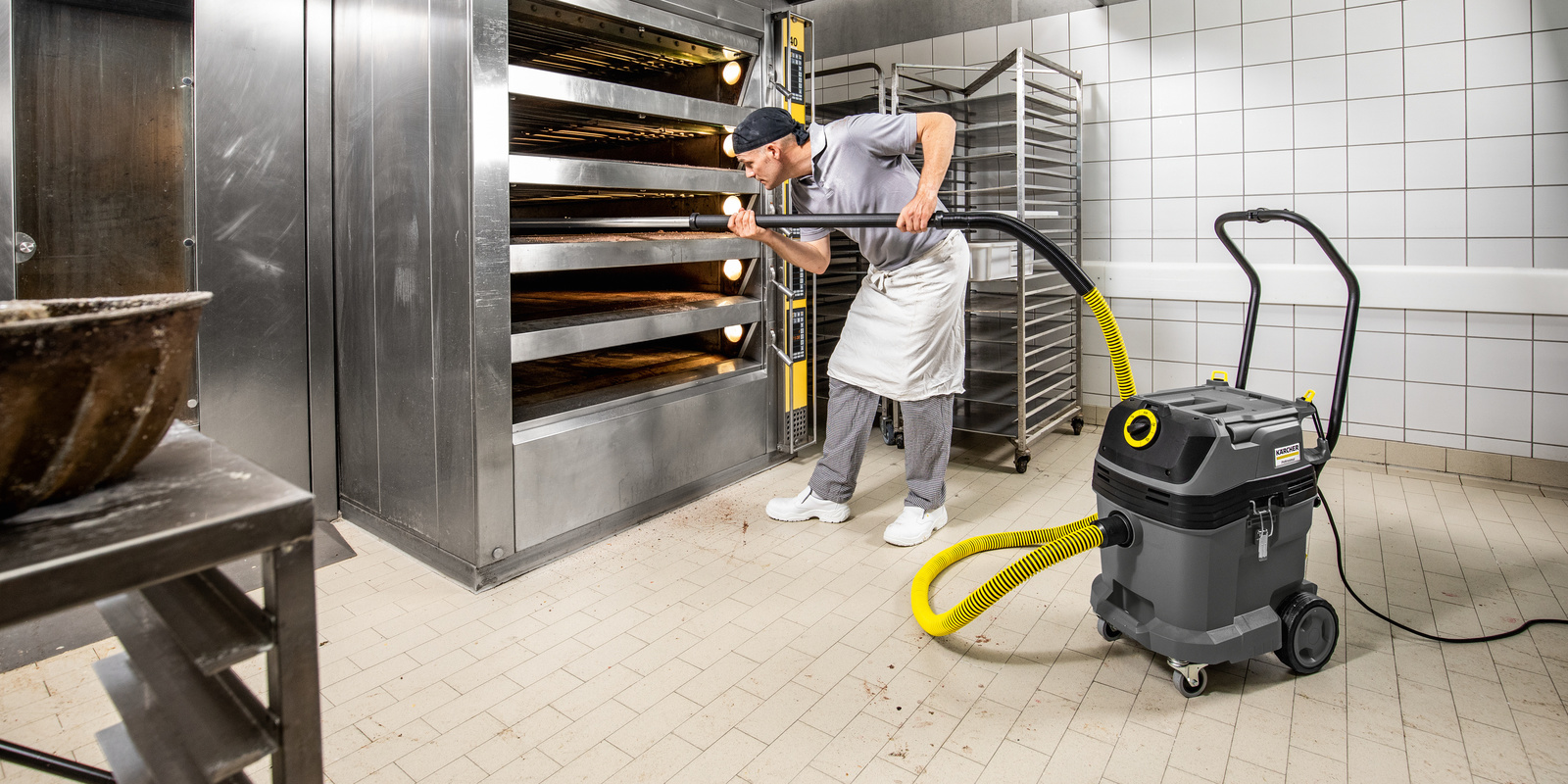 Bakery and bread displays: Battle against crumbs
For cleaning the ovens in the bakery, bakery vacuum cleaners with special suction hoses and oven nozzles are available. They are heat-resistant and make it possible to scrape out and vacuum up food remnants in the hot oven between individual baking processes. These vacuum cleaners are also designed to minimise the risk for example of a flour explosion.
In addition to the ovens, the displays for bread rolls etc. must be continually cleaned. In order to facilitate the work and to save unnecessary walking, a small dry vacuum cleaner can be kept in the drawers which are designed to catch the crumbs below the goods displays. So the vacuum cleaner can simply be taken out, used to clean up the spaces, then placed back in the drawer.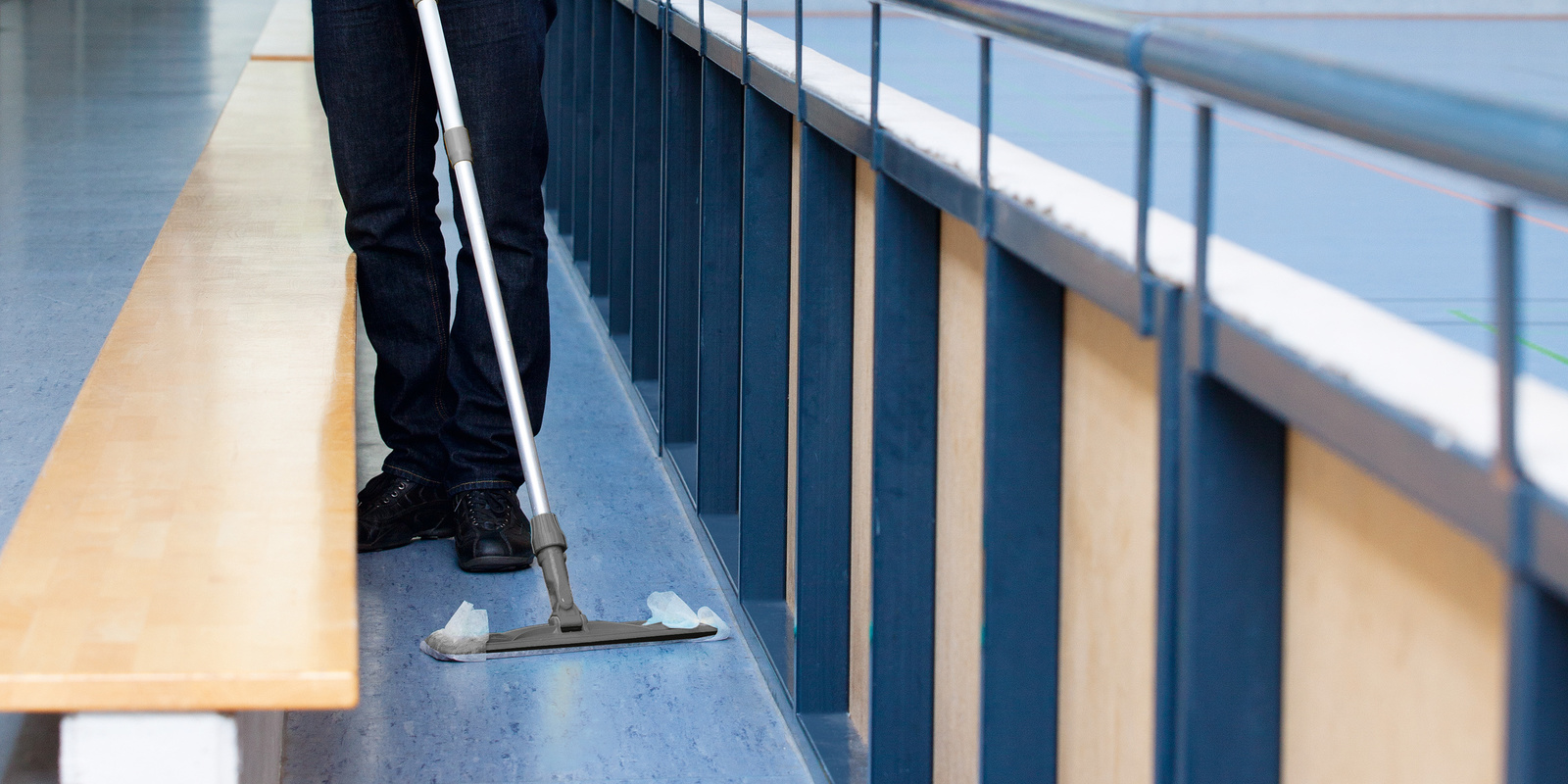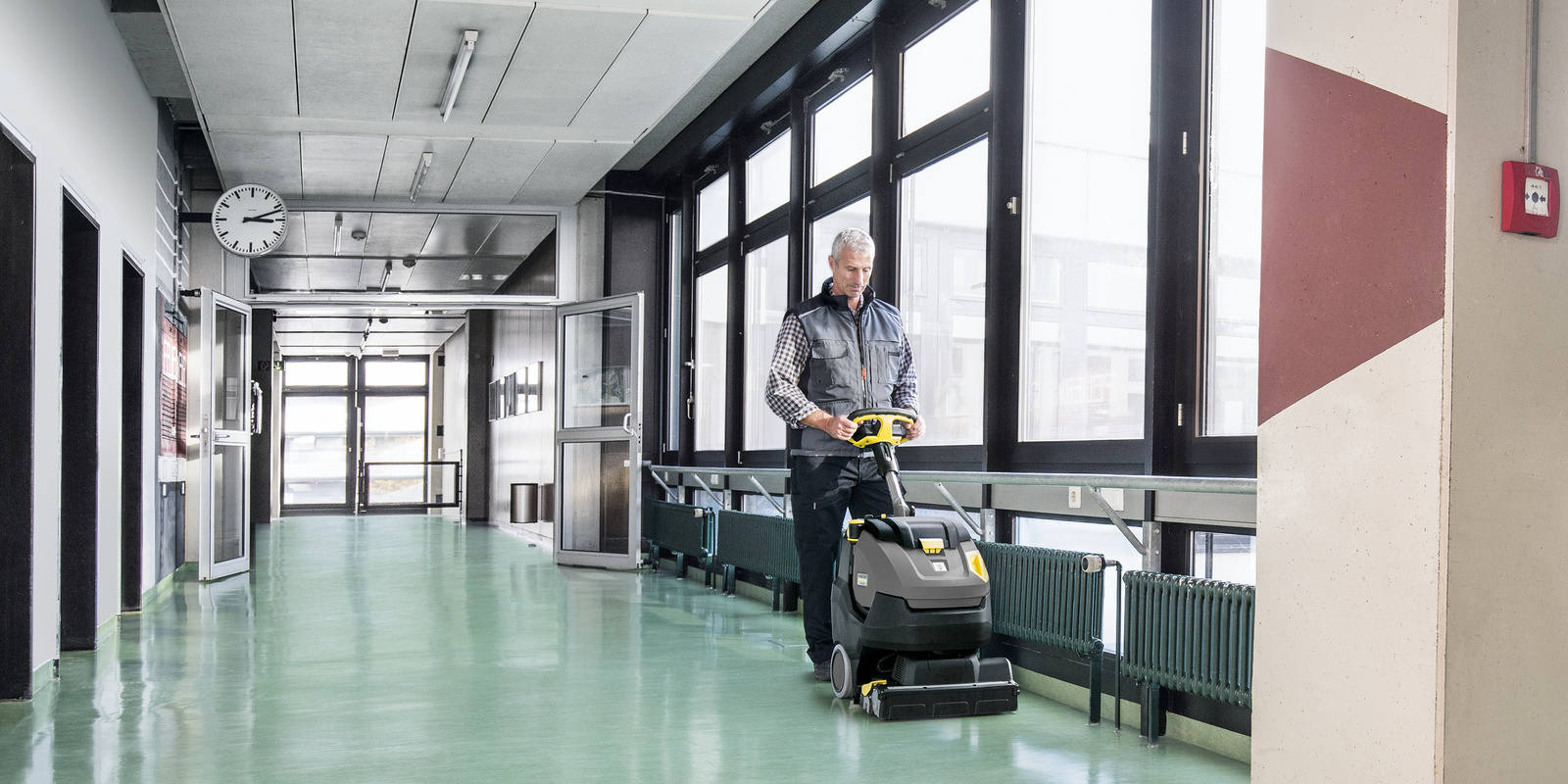 Relaxing in paradise: A well-manicured spa facility
For the daily dry cleaning of floors vacuum cleaners, which have a HEPA filter and can therefore pick up and retain microorganisms, are perfect. The area can also be manually wiped in order to pick up loose dirt from the floor. For the weekly wet cleaning under no circumstances should the bucket method be used in the case of an acute threat of pathogens as the risk of cross-contamination is particularly high. Instead, microfibre mop covers can be used, which depending on the size of the area have already been soaked in disinfectant cleaner or cleaning agent beforehand. One cloth is used per room in order to minimise the risk of cross-contamination during the floor cleaning. In terms of sustainability, reusable cloths should be used which must undergo chemo-thermal or thermal disinfection following the cleaning process, i.e. be washed at a temperature of at least 60°C or 95°C. if this is not possible, then it is best to use disposable cloths for safety.

Large areas, e.g. sports halls, canteens or long corridors in large schools, can be cleaned efficiently and comfortably with scrubber driers. They vacuum the dirt immediately and are therefore very hygienic.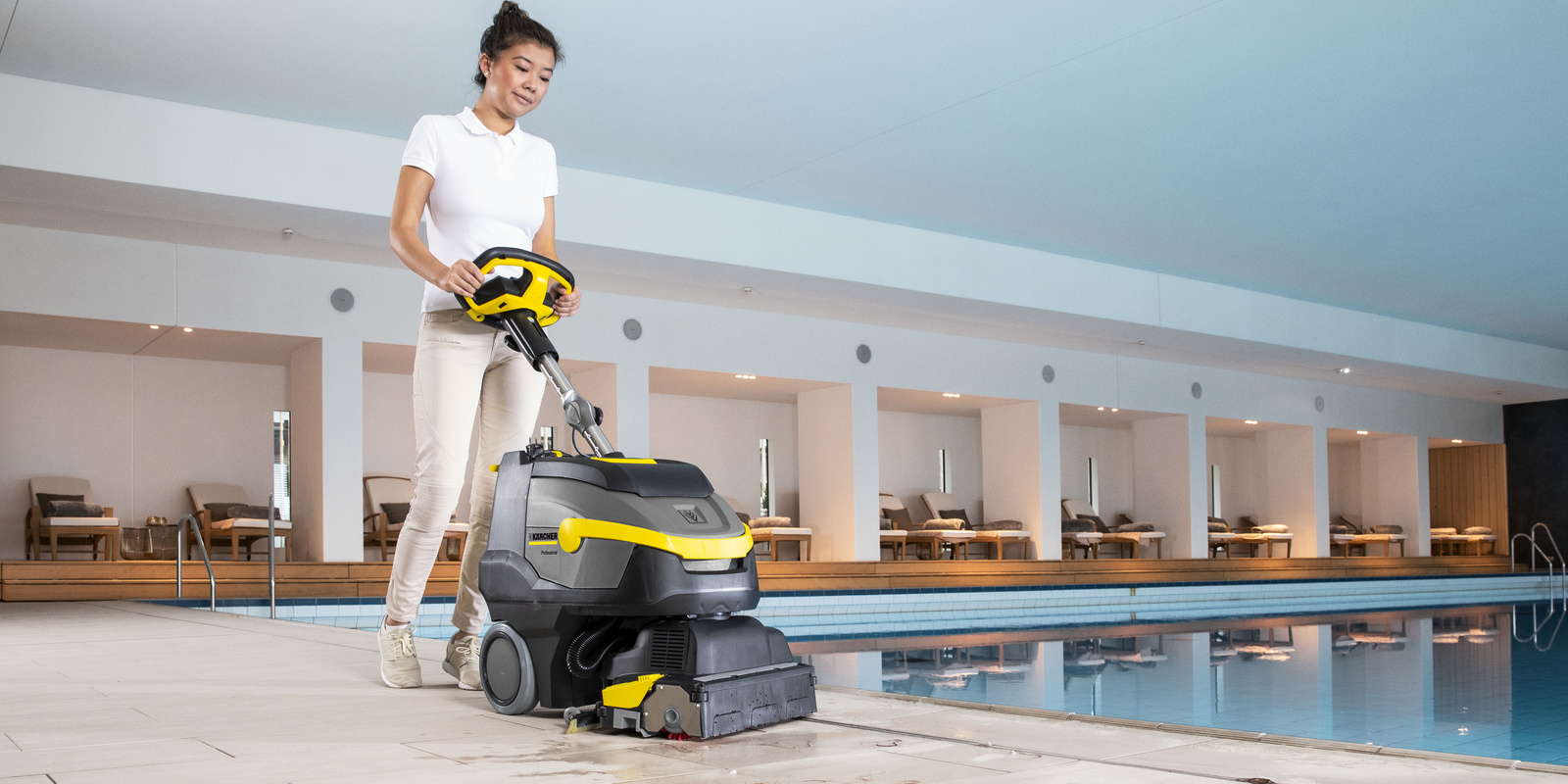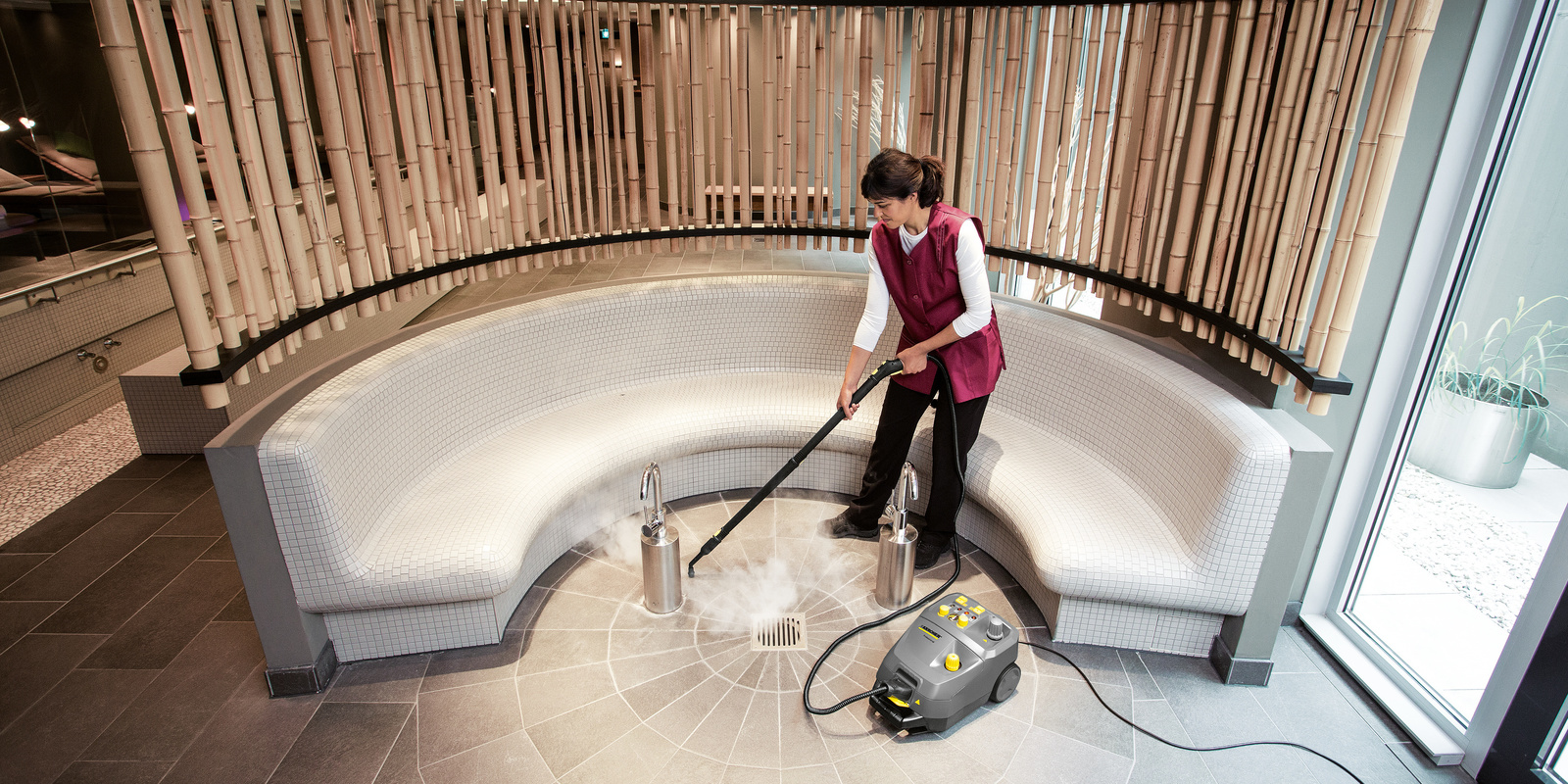 Wherever it matters: Ensuring good hygiene with a steam cleaner and disinfection
On account of their high cleaning temperature, steam cleaners and steam vacuum cleaners are generally an effective and time-saving solution to ensure appropriate hygiene standards and to fight germs or viruses. The steam emerges from the nozzle in very fine drops and, depending on the machine type, at a temperature of around 100 °C and a pressure of up to 8 bar. Thus, for example the plexiglass panels at the checkouts, stainless steel doors and handles, glass surfaces of counters, doors and nappy-changing tables in the customer toilets, as well as difficult-to-access nooks and crannies, can all be reliably and effectively cleaned.
Whether the keypad on the vegetable scales, the displays in the fresh food departments for meat, cold cuts etc. or the EC card-reading device at the checkouts: There are surfaces that must also be regularly disinfected to prevent the transmission of germs.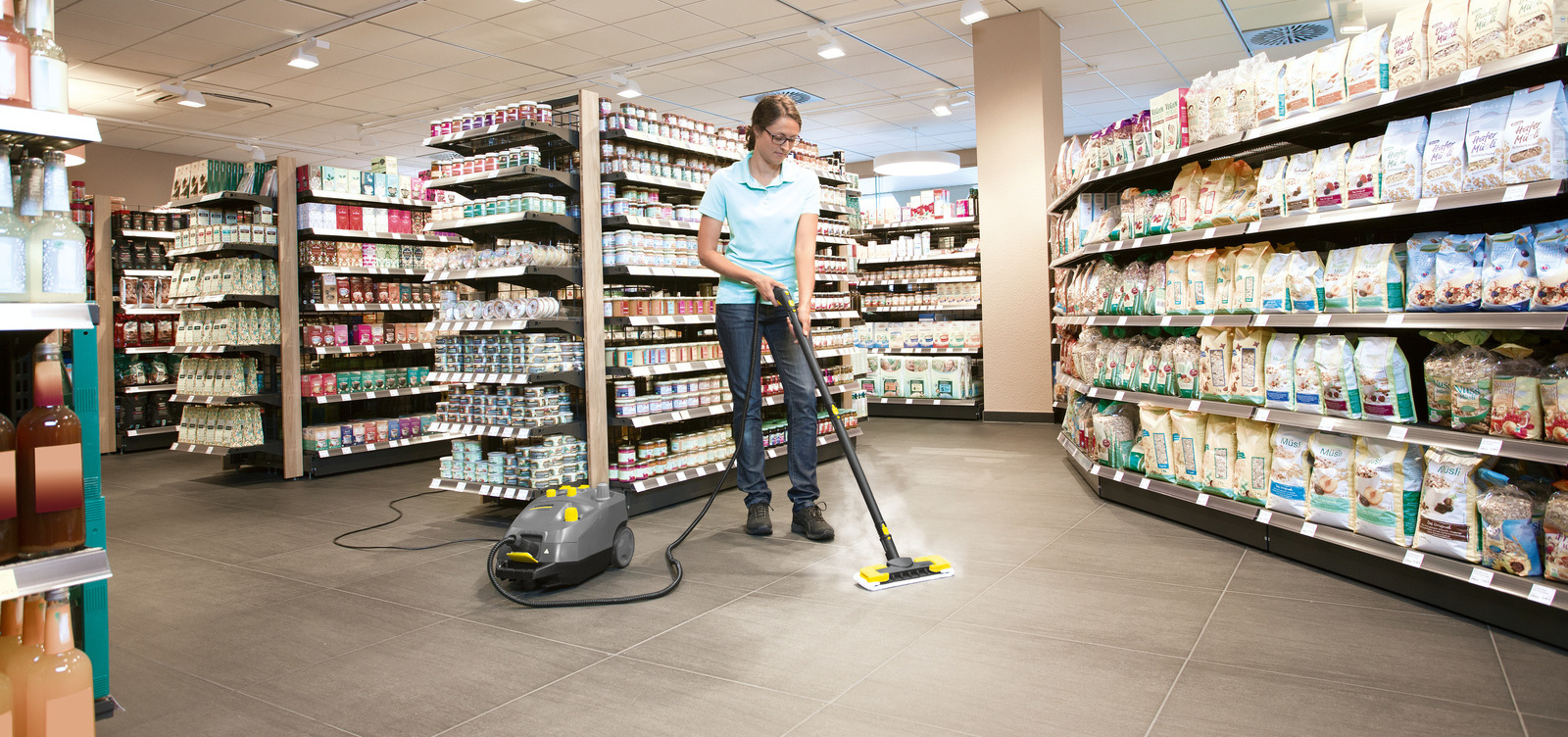 As wonderful as a trip to the sauna after a long day at work or on holiday is, cleanliness in this high-risk area is even more important. One key aspect to consider is areas where guests go barefoot, where it is essential to prevent the spread of athlete's foot via the floor. By alternately using acidic and alkaline cleaning agents, you remove mineral-based and organic dirt – the basis of life of these unwelcome guests. The only thing to be aware of is that if your floor has joints or tiles that contain cement, these must be rinsed with water before using an acidic detergent. This means the surfaces are saturated with water first and are therefore protected from damage.
Hotels that use the mechanical power of compact scrubber driers or single-disc machines to keep floors clean for longer can avoid the need for additional disinfection work. To achieve the desired cleaning result without causing any damage, it is most important to choose the right brushes or pads for the machines. Tiles with a coarse structure scrub up especially well with the use of very deep roller brushes, while tiles with a finer structure require microfibre rollers. In smaller rooms, a small high-pressure cleaner with a cup foam lance or a large surface wiping machine can be used for manual cleaning.

To deep clean walls or loungers, a steam cleaner may be the ideal solution, depending on the available space. A combination of lint-free terry cloths and a large floor nozzle enable effective cleaning over larger areas.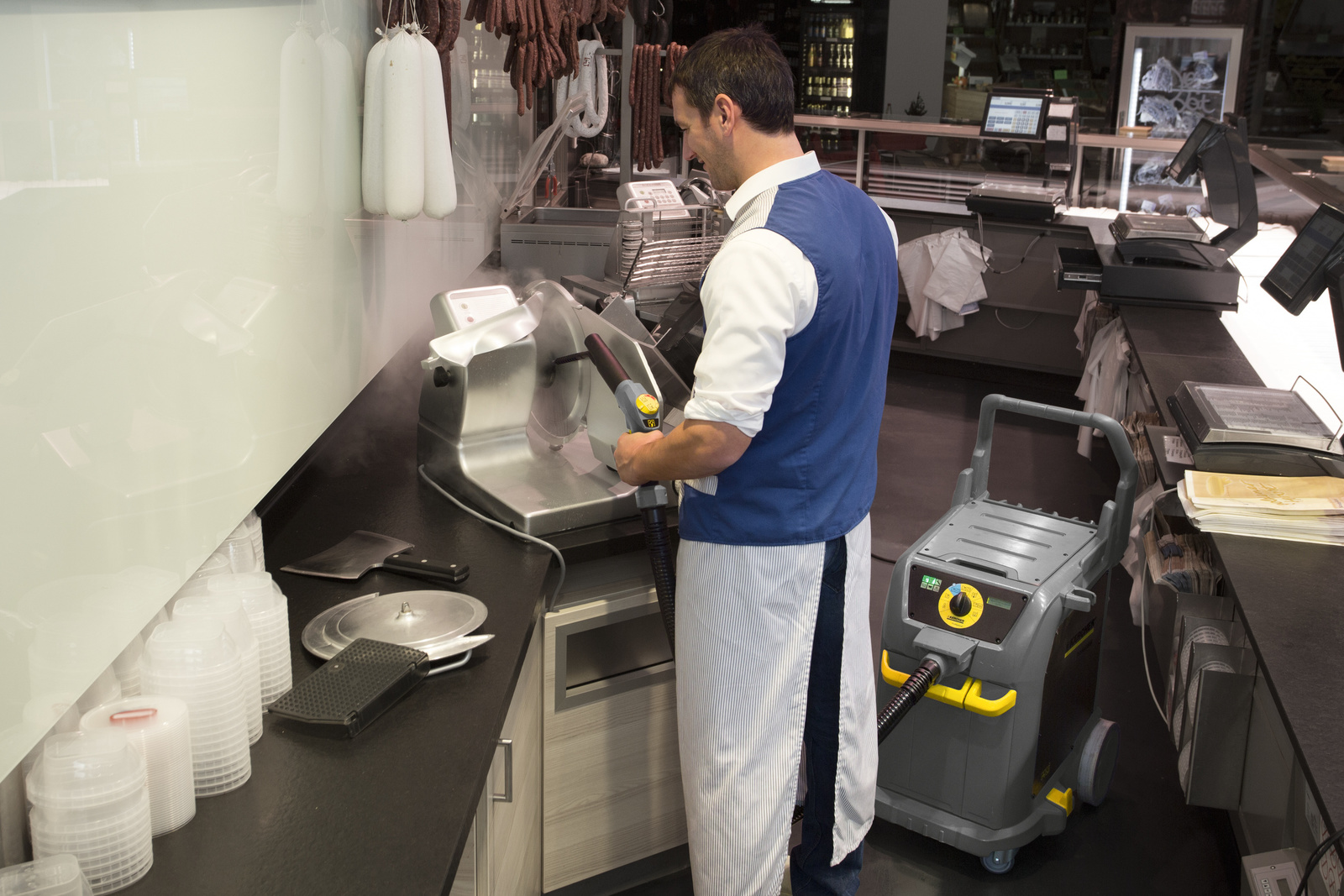 Disinfection: Avoid protein erros
If there are protein-containing contaminants, fat or food remnants on the surface, the disinfectant concentrates on these contaminants and not on inactivating the viruses. On account of this so-called protein error, the efficacy of the disinfectant is no longer guaranteed.
In order to avoid this undesired chemical reaction, the surface should be briefly cleaned manually and mechanically to ensure that no coarse contaminants remain on the surface. For subsequent disinfection, the disinfectant is then evenly spread so that the surface is moistened 100 per cent. After the acting time, residues are flushed away with clear water, which is important especially for surfaces that come into contact with raw food. Quick-acting disinfectants, which are used for example at the checkouts, can simply dry in the air.
Step 3:
Check and improve
A small daycare centre can also set up a simple quality management system in order to check the effectiveness of the hygiene concept. A simple measure is the maintenance of a cleaning protocol, which records when which work was completed and which tasks could not be performed. It can also be checked whether the cleaning objective was attained. With an ATP test, for example, it can be determined whether the surface corresponds to the desired hygiene standard. The test measures the amount of adenosine triphosphate, which is left by people, animals and other living beings.
If it is revealed that surfaces are not thoroughly or adequately cleaned due to time constraints, then the hygiene concept can be optimised. The floors in playrooms and sports halls, for example, must be cleaned. Whereas the floors in the sanitary facilities or in the entrance area are not hygiene critical as they only come into contact with shoes. It is necessary to disinfect windows that are touched – whereas the extensive cleaning of windows and glass fronts on buildings can be delayed. This way the concept can be adapted to the actual conditions and resources step by step in the daily routine in order to create cleanliness and safety for everyone.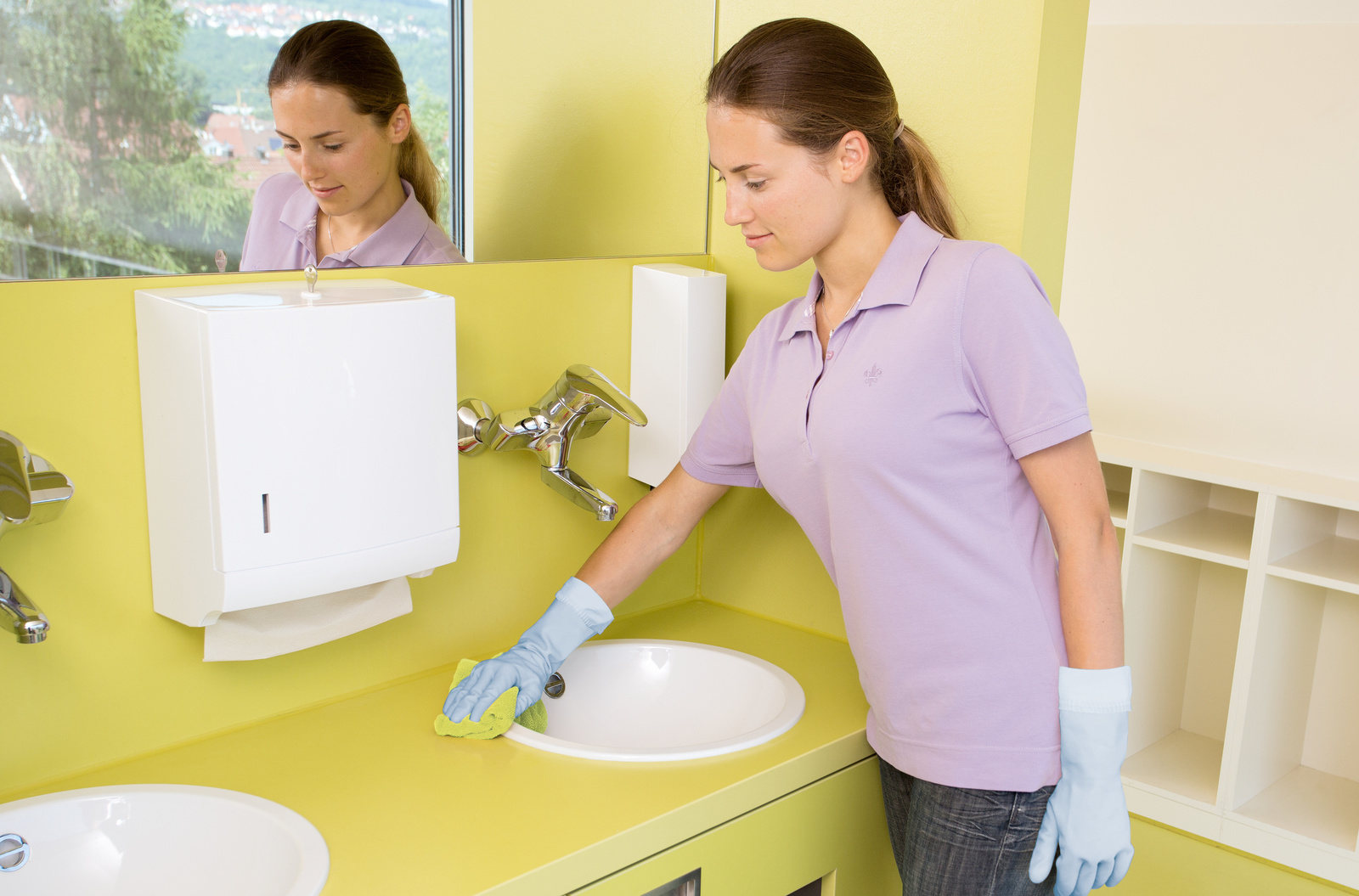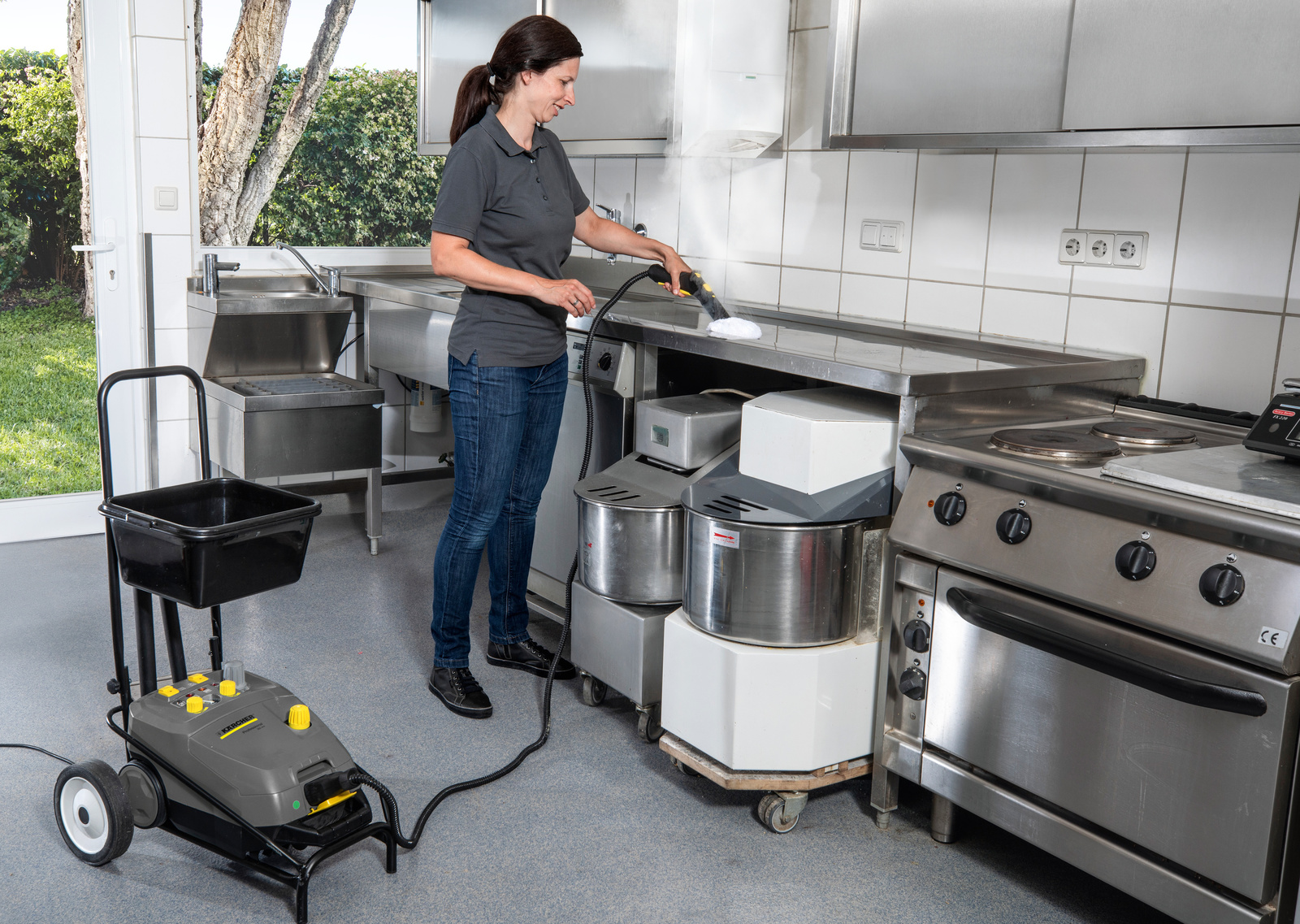 What if...?
Reopening after an outbreak

If a facility is confronted with an outbreak, it has been shown that carriers of a pathogen such as SARS-CoV-2 were in the building. In this case the hygiene measures must be intensified. If disinfection in a single step was sufficient on a normal day, then now the area must be cleaned in the first step, then disinfected in the second step.. Using chemicals a wipe disinfection can be carried out. This serves to reduce the germs on surfaces (disinfection) and is a form of surface disinfection, where the disinfectant is distributed using suitable cleaning utensils by wiping. Machines can help when cleaning floors. A spray mist is only permitted if users are equipped with the necessary PPE (personal protection equipment). When spraying disinfectants a protective mask is also required in addition to the normal equipment with work clothes and gloves. After the spray mist the room must be properly ventilated and cordoned off to the public for a sufficient amount of time.

Anyone who would prefer not to use chemicals can work in indoor spaces using professional steam cleaners. Enveloped viruses such as the coronavirus SARS-CoV-2 can be neutralised, i.e. deactivated, with high temperatures. Important for the application: The hot water steam emerges at around 100 °C and is cooled down with increasing distance. In order to combat viruses effectively, the nozzle must therefore be guided directly over the surface. It is also important to ensure a sufficient cleaning duration and to choose a steaming duration of 30 seconds on one area with the maximum steam stage. In the outside area hot water high-pressure cleaners with steam stage can be used.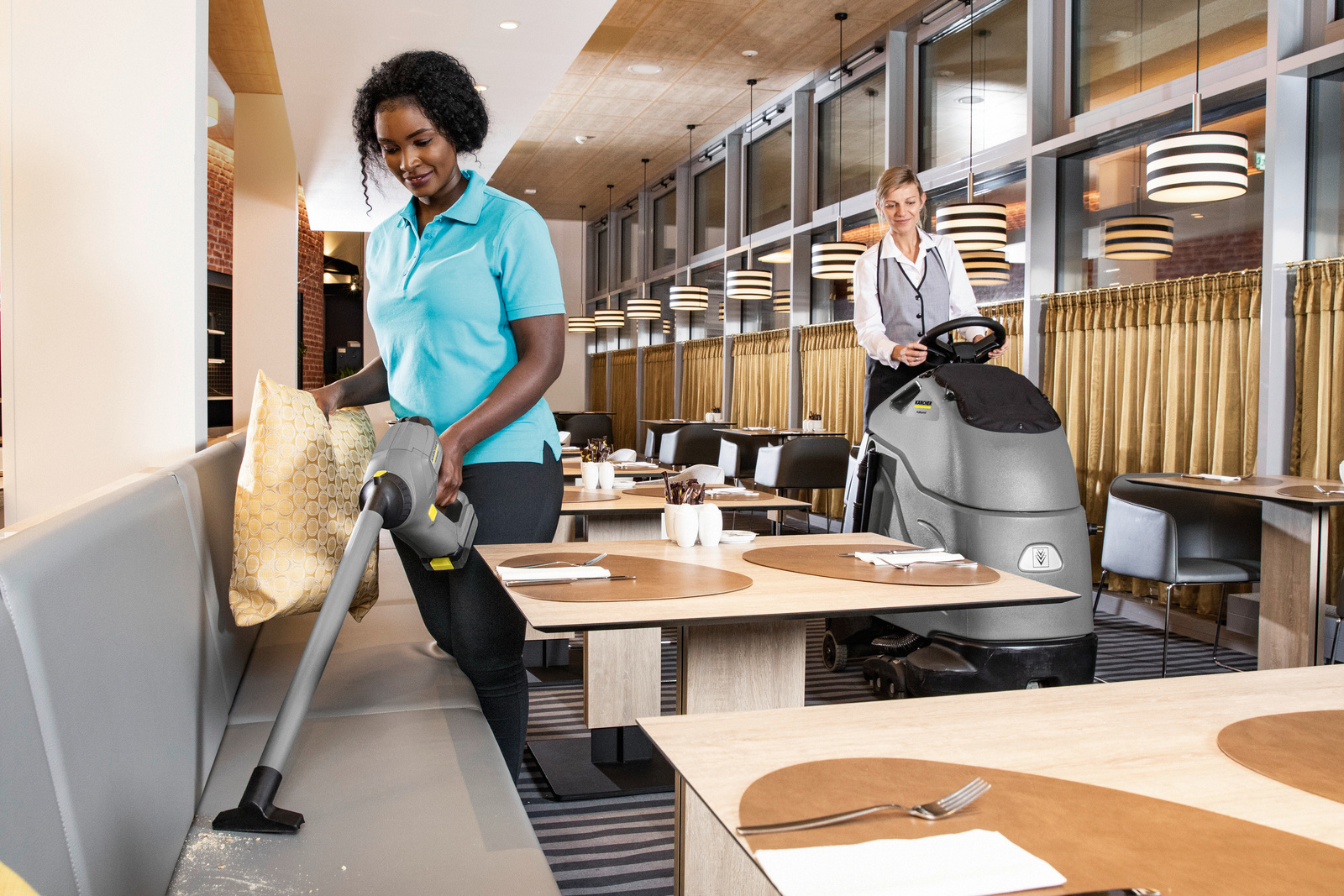 Not just "done": Achieve outstanding results despite time and cost pressure
This brief overview shows that alongside the obvious, major tasks when it comes to room cleaning, there are many smaller tasks that need to be performed in order to maintain high levels of overall cleanliness and hygiene in hotels. Those who invest in the right cleaning technology and suitable cleaning concepts will relieve their staff of this extra burden and achieve better results in no time at all. In the long term, this is more cost-effective than many established processes and provides hotel owners and operators with what they need most – satisfied guests who will return to their hotel.